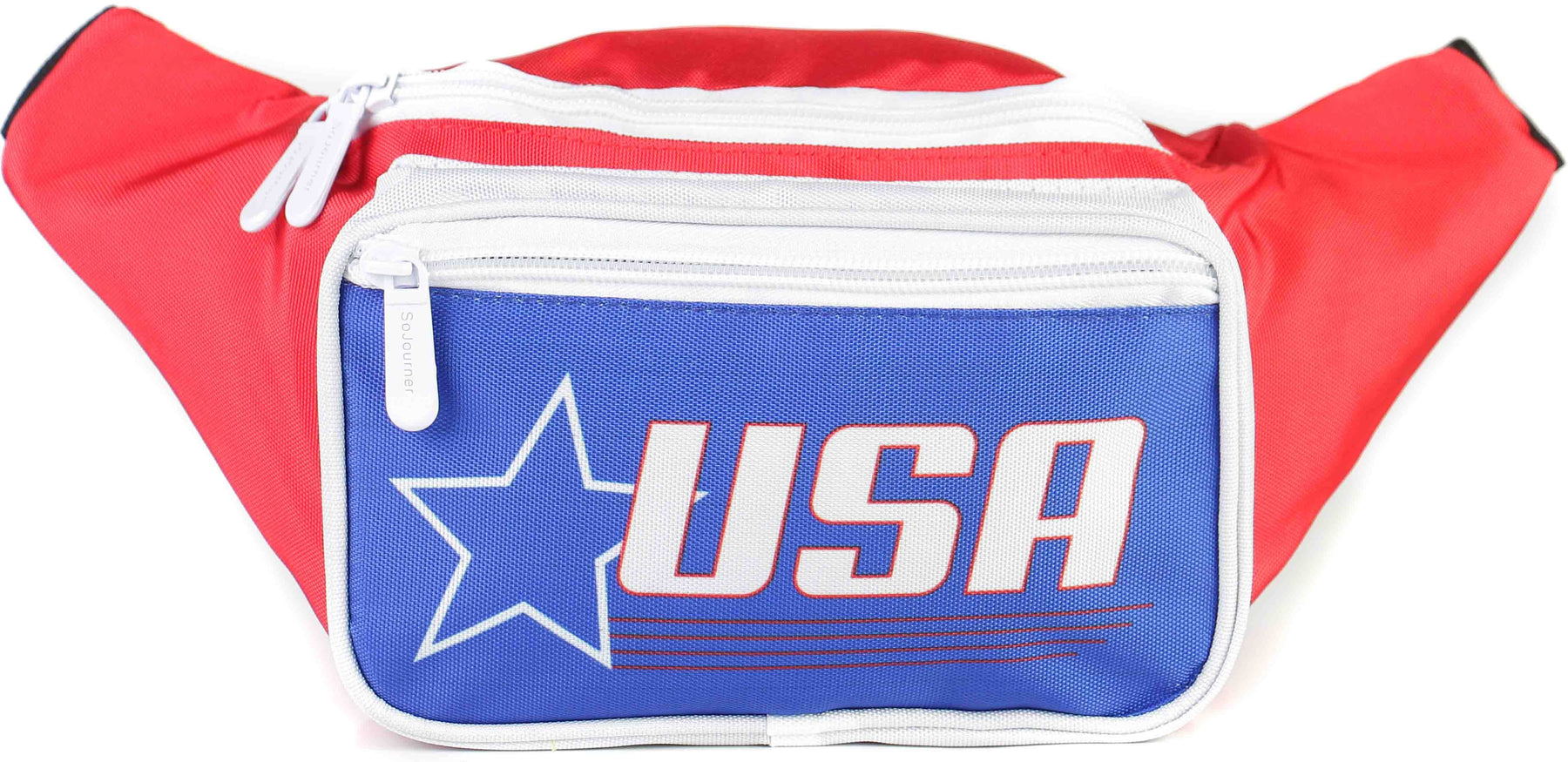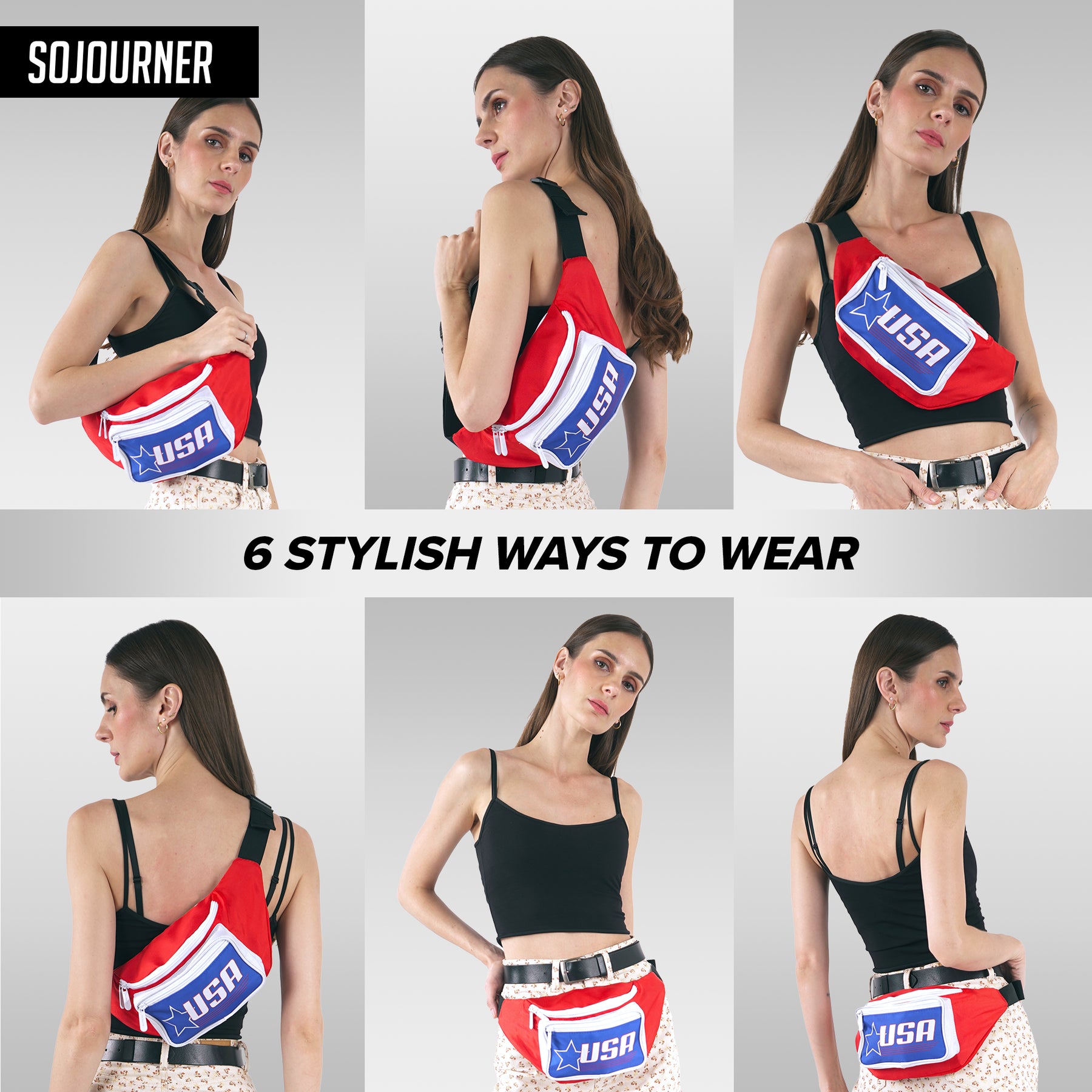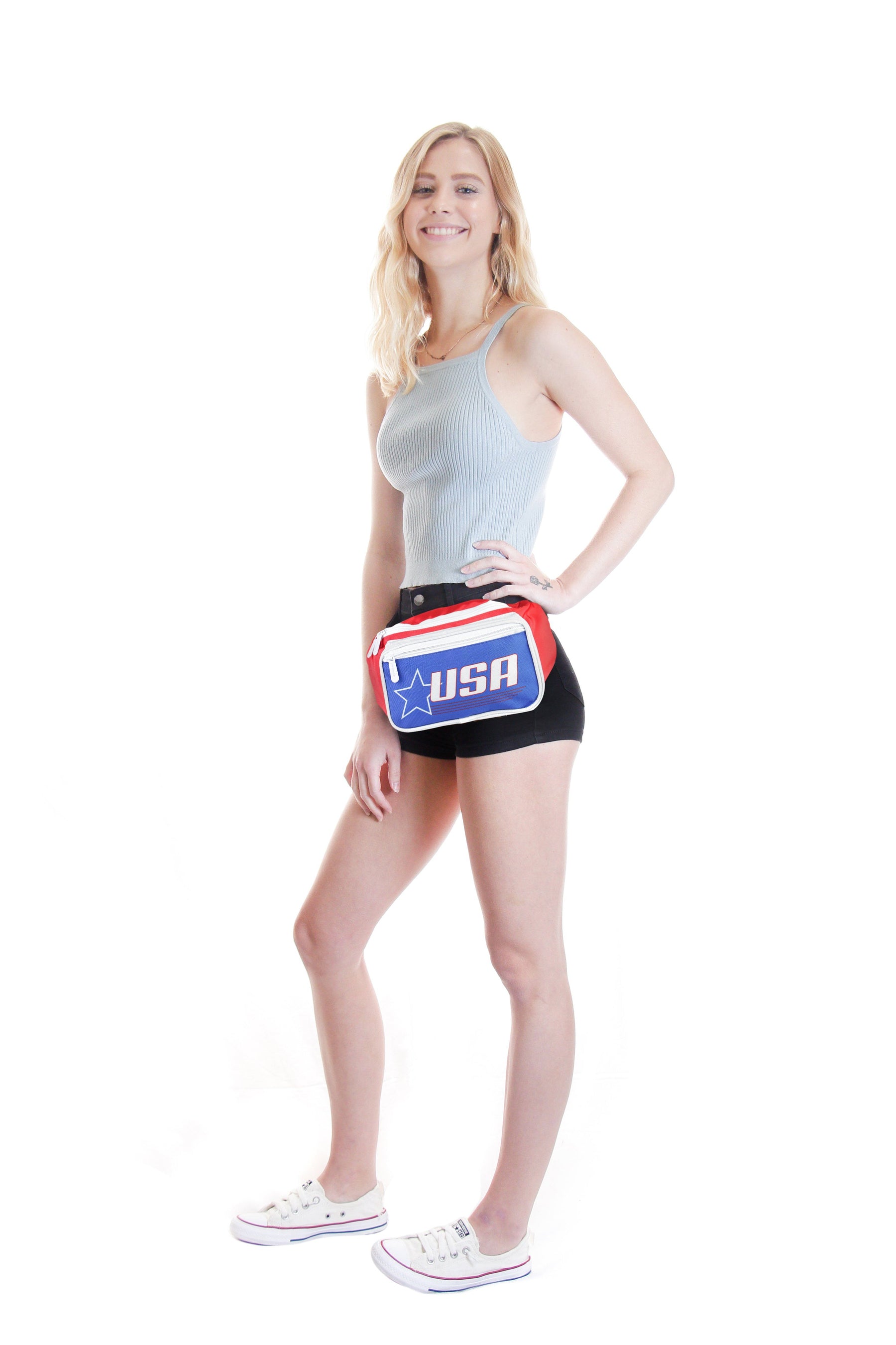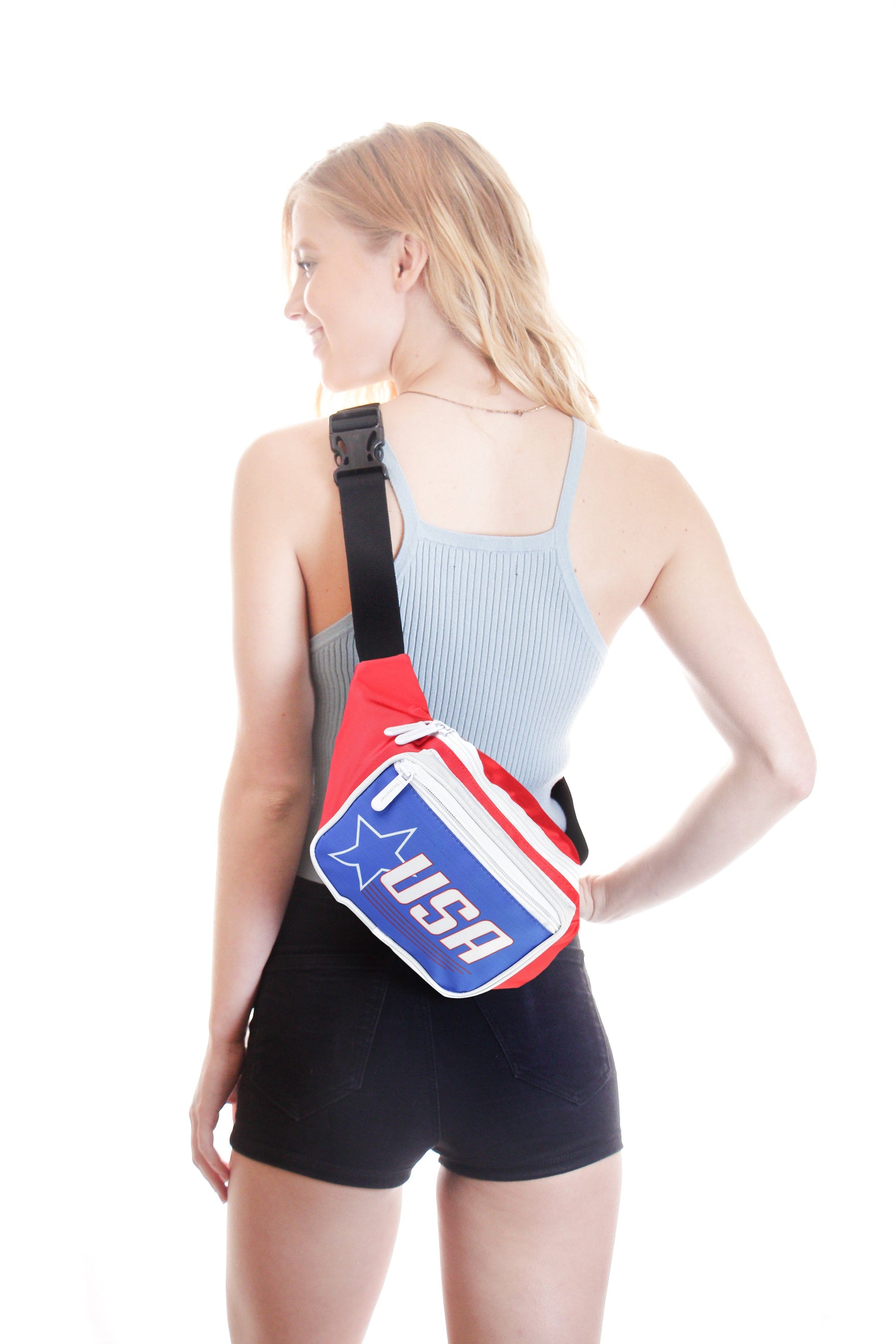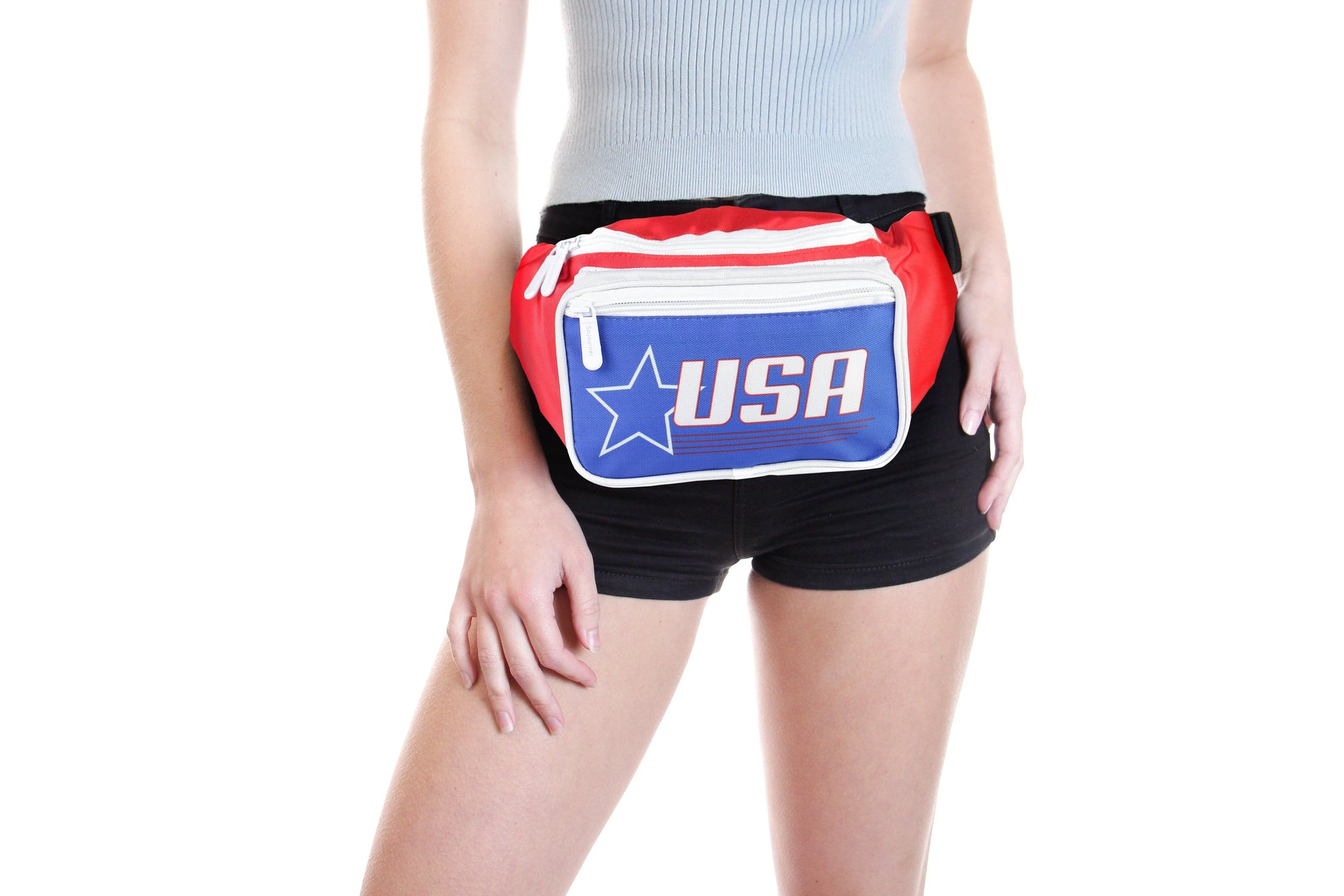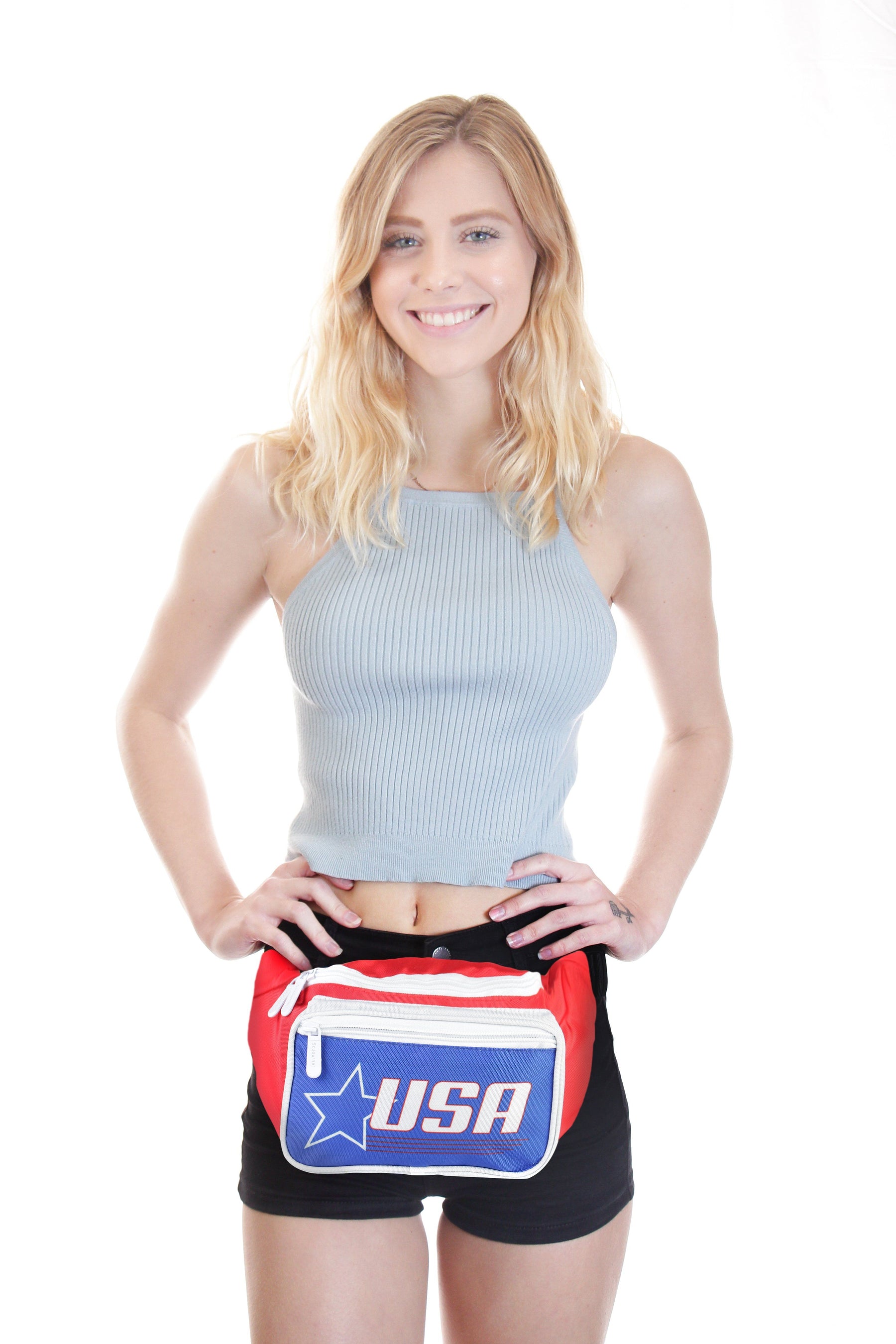 USE  -  Fun style for music festivals, theme parks, working out, dog walking, hiking, travel, parties, biking, Christmas white elephant gift, and running around town. Ultra-lightweight and comfortable waist pack so you hardly notice it's there.  lining


THE PERFECT GIFT  -  Is your family, coworkers, or friends planning to travel? Festival coming up? Party? Give them this useful and memorable gift and allow them to go hands-free on their adventures!

 

SoJourner

 

Bags Fanny Packs are all original and unique designs developed based on the latest trends and styles across the world!


3 POCKETS  -  Spacious 2 pocket zippered compartments and 1 back pocket all with reinforced double stitching and nylon lining. Pockets can comfortably hold water bottles, cell phone (including iPhone 6+), keys, wallet, and more.


SIZING  -  Bumbag includes an adjustable nylon waistband that fits a 15" to 48" waist. High quality, 100% premium durable nylon construction which allows the fanny pack to remain comfortable while holding all your stuff. Fits all sizes - small, medium and large. All waist packs are unisex and great for men, women

 

and

 

kids.


WATER RESISTANT & DURABLE 

 

-  Keeps your belongings dry in the rain.

 

Nylon

 

lining inside each of the 3 pockets with reinforced stitching along the seams to support the weight of all your items. Won't rip or tear even in the toughest terrain.


DIMENSIONS  - 12" across X 6" high X 2 to 7" depth (when fully

 

stuffed)


COLORS 

 

-  Check out all our listings. We offer a variety of styles including solids, galaxy rave, woven pattern,

 

aztec, tribal, stripes, florals,

 

gold / silver, metallic lizard, crocodile, rainbow, USA / American flag, chevron zig zag, polka dots,

 

leopard / animal

 

print, and more. 


100% MONEY BACK GUARANTEE (including shipping)  -  We're so confident this fanny pack is exactly what you're looking for that you can buy it now, try it for 90 days, and get a full refund, no questions asked and

 

hassle free


CUSTOMIZE YOUR FANNY PACK!

 

-

 

SoJourner

 

has a

 

value added

 

service to customize any fanny pack in our current line. We use state of the art commercial grade digital printing and vinyl heat transfer onto our fanny packs.  For more info, click

 

here. 



Our Bags

They're back and better than ever! Bum bag, waist pack, hip bag… and better known as the fanny pack, SoJourner Bags is the world's leading fanny pack manufacturer. With over 40 fanny pack designs and counting, we are committed to creating new, fun, stylish, and exciting fanny packs for every occasion. Perfect for any festival, concert, vacation, beach trip, outdoor adventure, biking, sporting event, walking dogs, camping gear, gym, cycling, workout, or just running around town while keeping all your belongings comfortably secured. We offer the widest range of fanny packs compared to any company on the market: from the traditional solid color fanny packs, floral vintage fanny packs, to the woven Bohemian cotton fanny pack, SoJourner Bags has it all! Our colors and patterns are fun, vibrant, and ideal for anyone that loves the comfortable convenience of being hands-free.

This is the Mount Rushmore of fanny packs. Not only will you look incredible, this bag has plenty of space for your 4th of July necessities. It even acts as a personal roost for your very own Bald Eagle (not included). Just let that sink in for a minute. If you care at all about America and fanny packs then this is an obvious must own.

The main pouch has three zippered compartments for convenience. Stash cash in one, ID in another, and keys in the third for fast, easy access. Just another day in the USA!


___________________

Orders and Returns: Buy confidently with our 100% Money Back Guarantee for purchases made within 90 days. If for any reason you are not satisfied with our product you will receive a refund (minus cost of return shipping) no questions asked and hassle free. Know more about our Orders and Returns policy here.

Shipping: We offer free standard shipping on all USA orders. Know more about other Shipping policies here. 

Size Guide: Please check our sizing guide visual here.

Wholesale: Interested in carrying our bags in your boutique? Know more here.