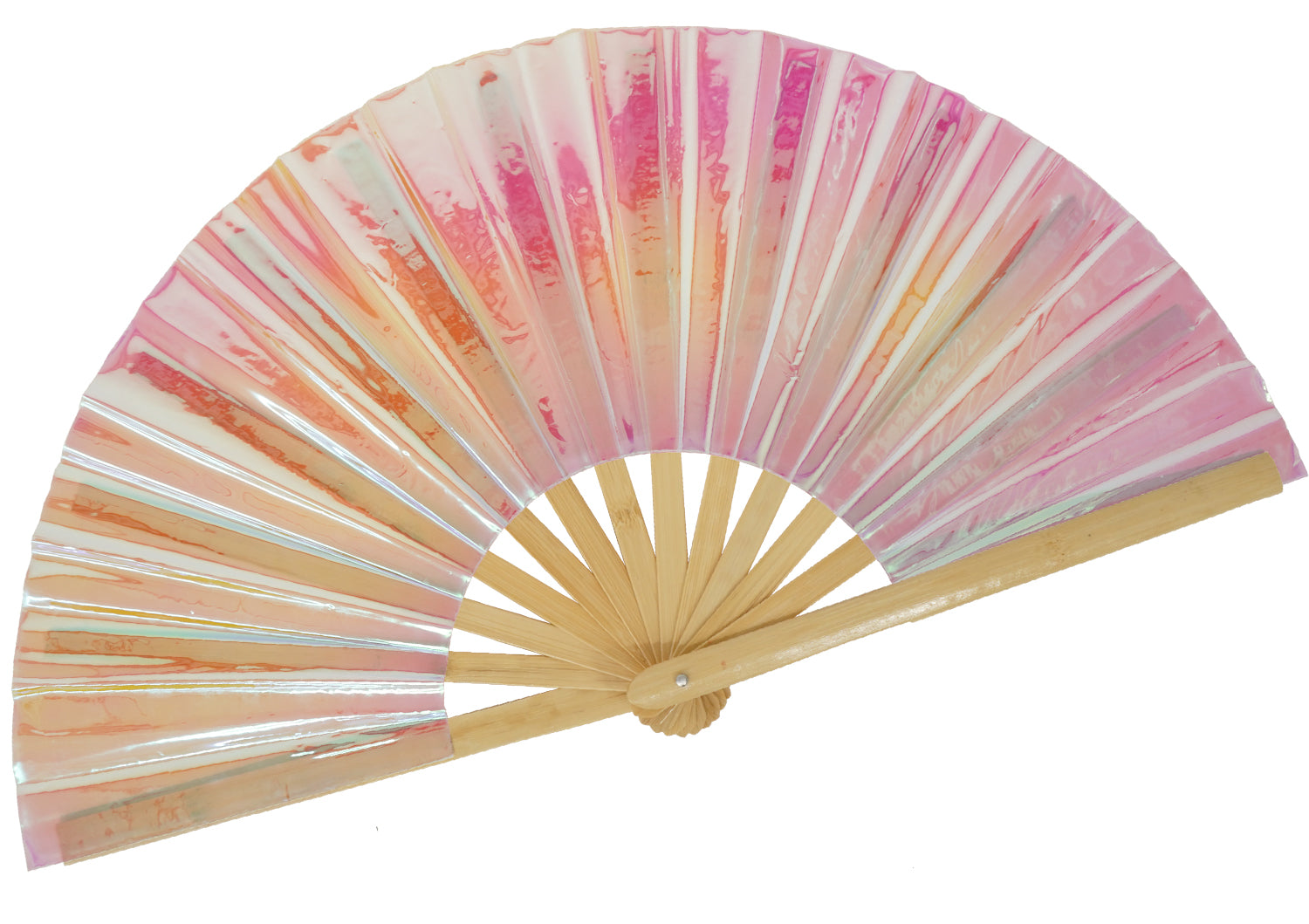 Holographic Rave Fan - Pride Fan and Festival Fan - Large Folding Fan for Festivals (Holographic)
 Large Folding Fans for Festivals, Drag Queen & Burlesque – Cute Holographic Rave Accessories for Women
THE PERFECT BAMBOO HAND FAN FOR EVERY OCCASION: The SoJourner handheld fan is great for keeping your cool while dancing at raves, parties, and weddings. This iconic Japanese fashion accessory is beloved by women and men on the drag queen circuit.

HANDMADE QUALITY: We make each folding fan by hand, so they fit just right in yours! The wooden ribs are made of bamboo, so they'll stand up to the fun. They're durable enough for theatrical performance & for everyday style too. Makes a quality gift!

EASY TO OPEN: You can open your sturdy SoJourner Chinese fan with just a flick of a wrist. The make a loud clacking sound for dramatic flair. They're lightweight and easy to carry in handbags etc. Take them to the beach, to the disco and even to church!

UP YOUR FESTIVAL STYLE GAME: Stand out from the crowd with this versatile and practical fashion accessory. Your admirers will be big fans of your unique style. And your festival fan matches virtually any outfit. It even makes a fine wall decoration!

VERSATILE AND PRACTICAL: Take it to electronic and alternative music festivals, use it as a prop at costume parties, or take it anywhere you want to be cool - or just cool off. And, of course, it's collapsible so it tucks away in a bag when not needed. Quality Gift!