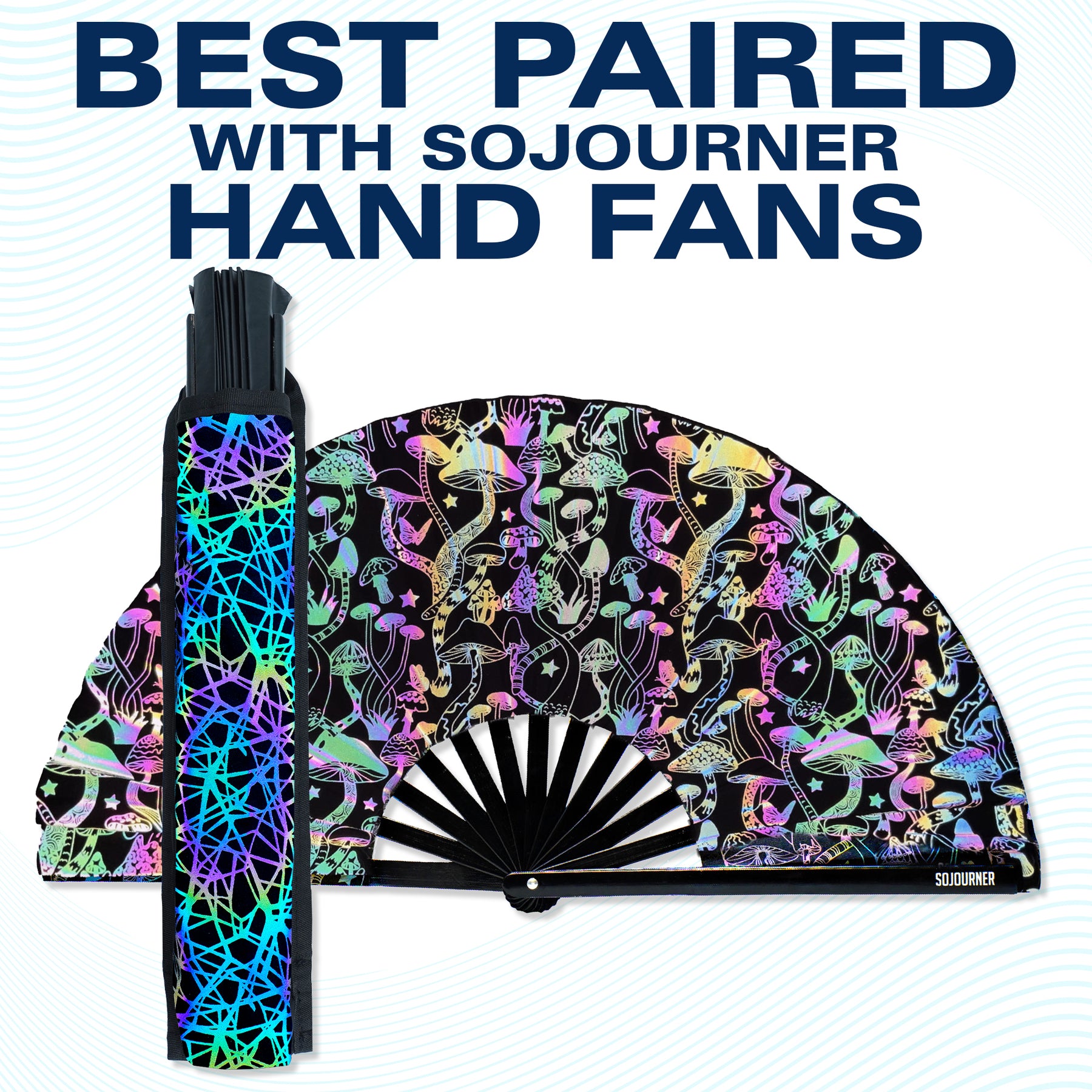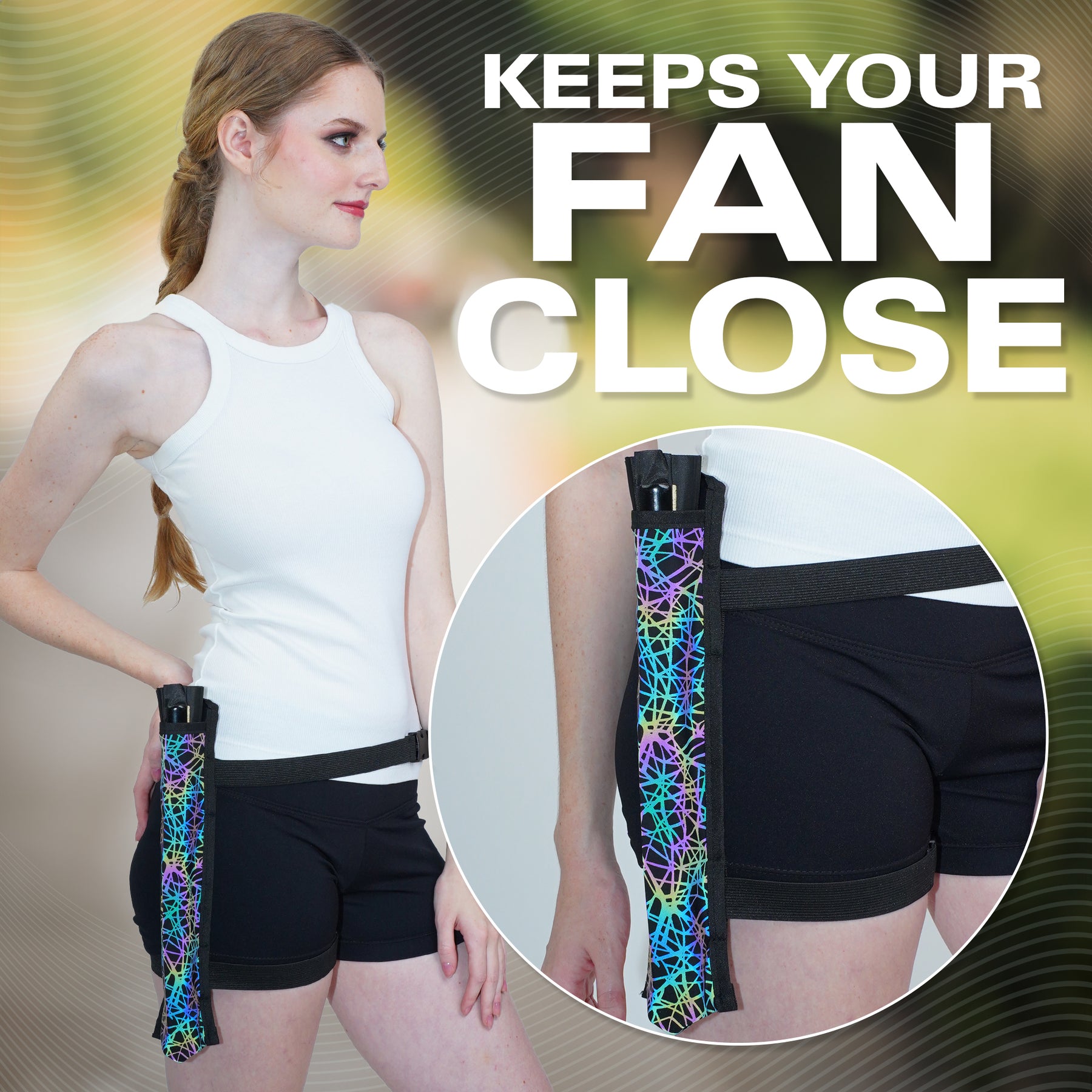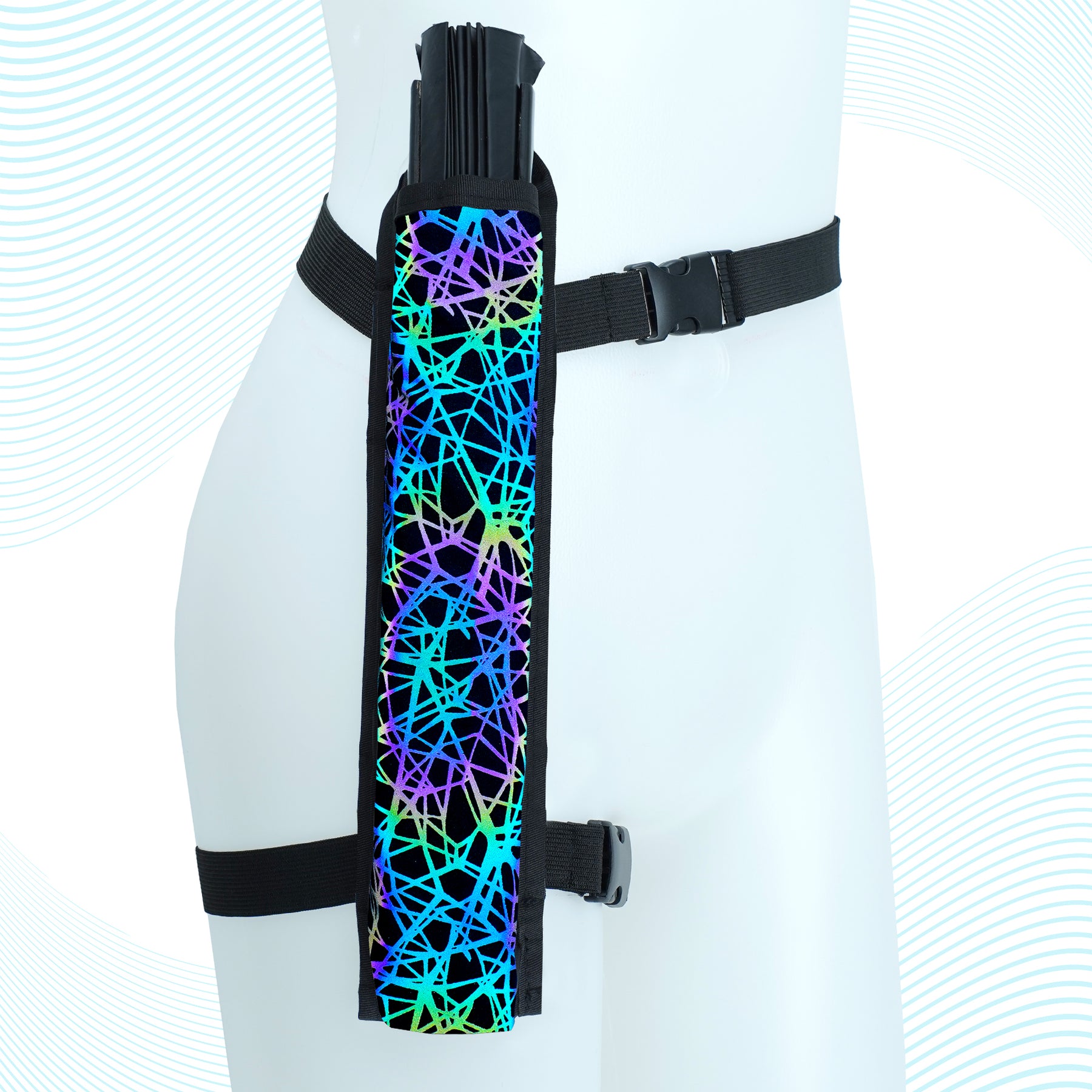 Rave Fan Holster - Rave Fan Holder - Rave Festival Accessories | Hand Fan Holder & Thigh Holster for Rave Essentials- Web - Reflective
exactly what i needed so i can headbang on
Bamboo

Hands-Free Cooling: Stay cool and comfortable with your hand fan foldable at raves and outdoor events with this convenient Fan Holster.

Rave Fan Holster: Designed specifically for ravers, this holster keeps your hand fan securely in place while you dance the night away.

Easy Access: The Fan Holster raves allows quick access to your large hand fan, ensuring instant relief from heat whenever you need it.

Secure and Stylish: Made with durable materials, this Fan Holster securely holds your fan in place while adding a trendy touch to your outfit.

Versatile Design: Not just for rave festival accessories, this multipurpose Hand Fan Holder is perfect for any outdoor activity, sports events, or even for everyday use.
exactly what i needed so i can headbang on