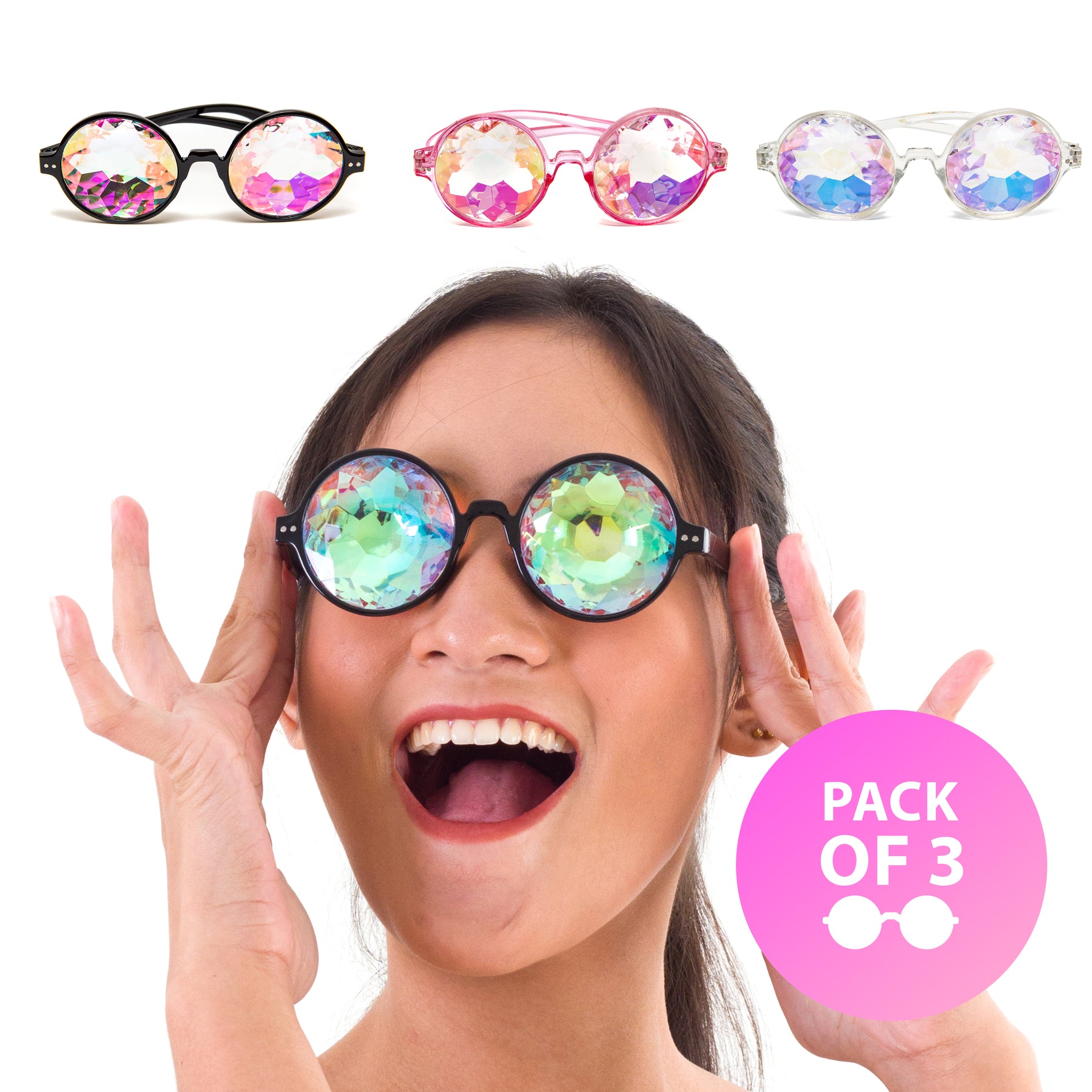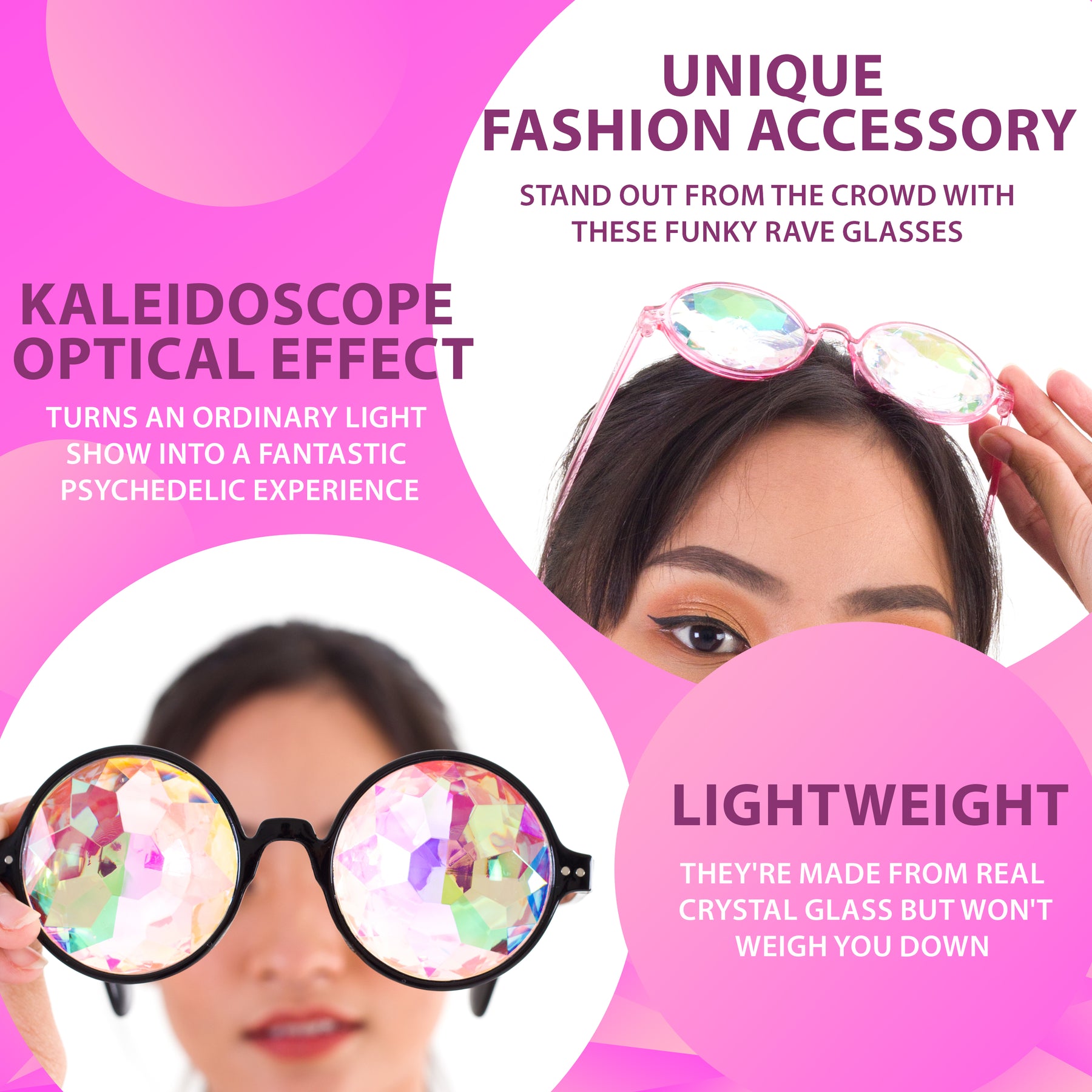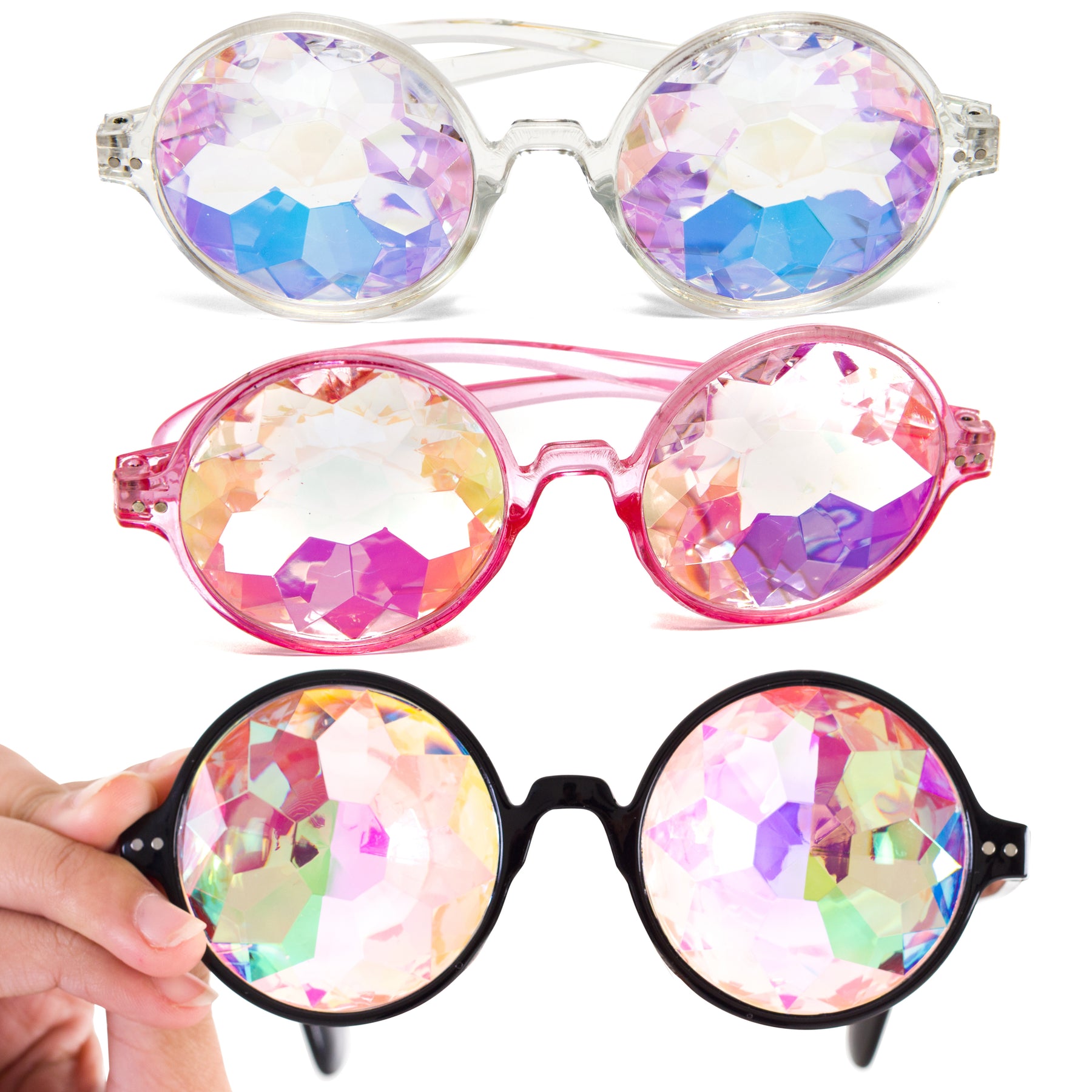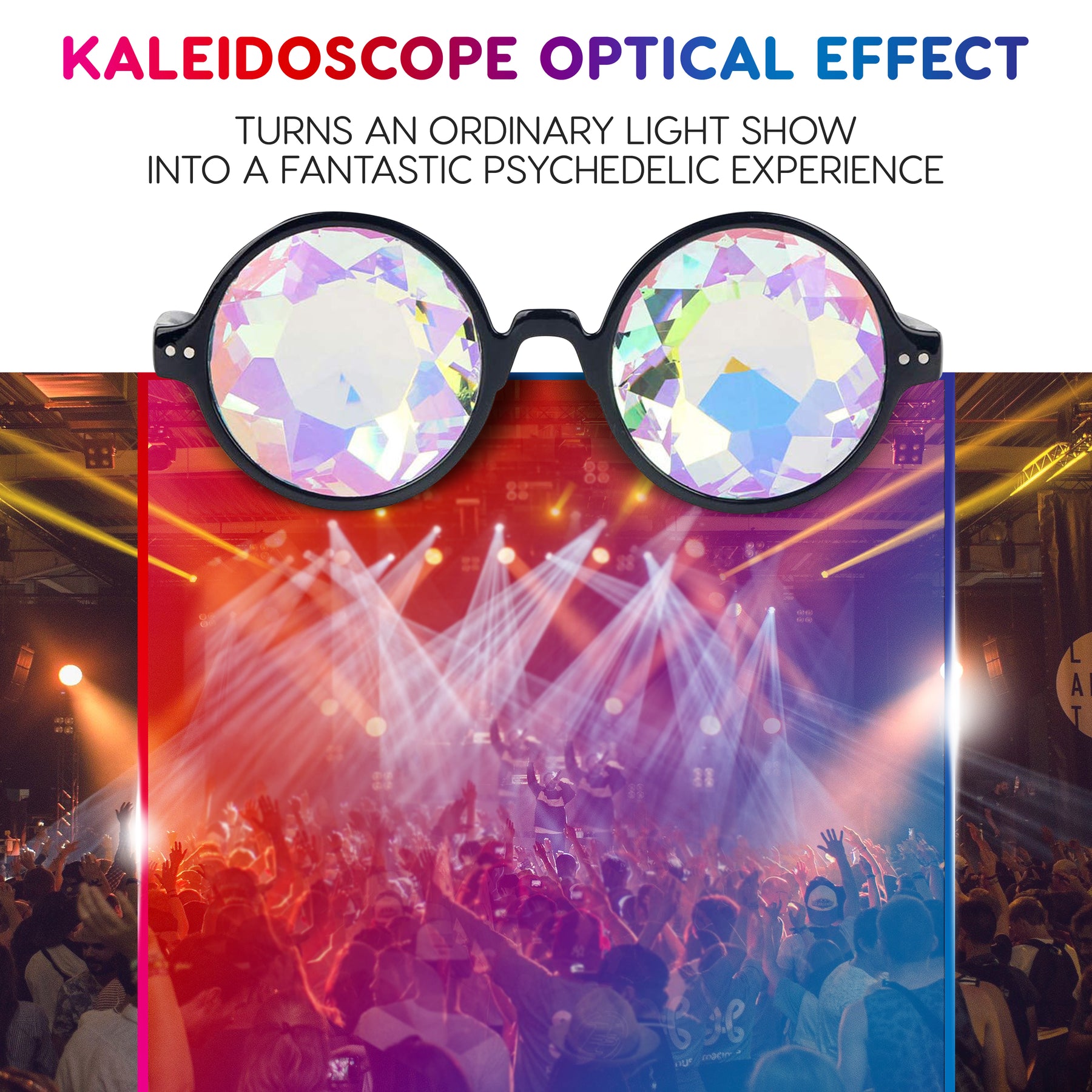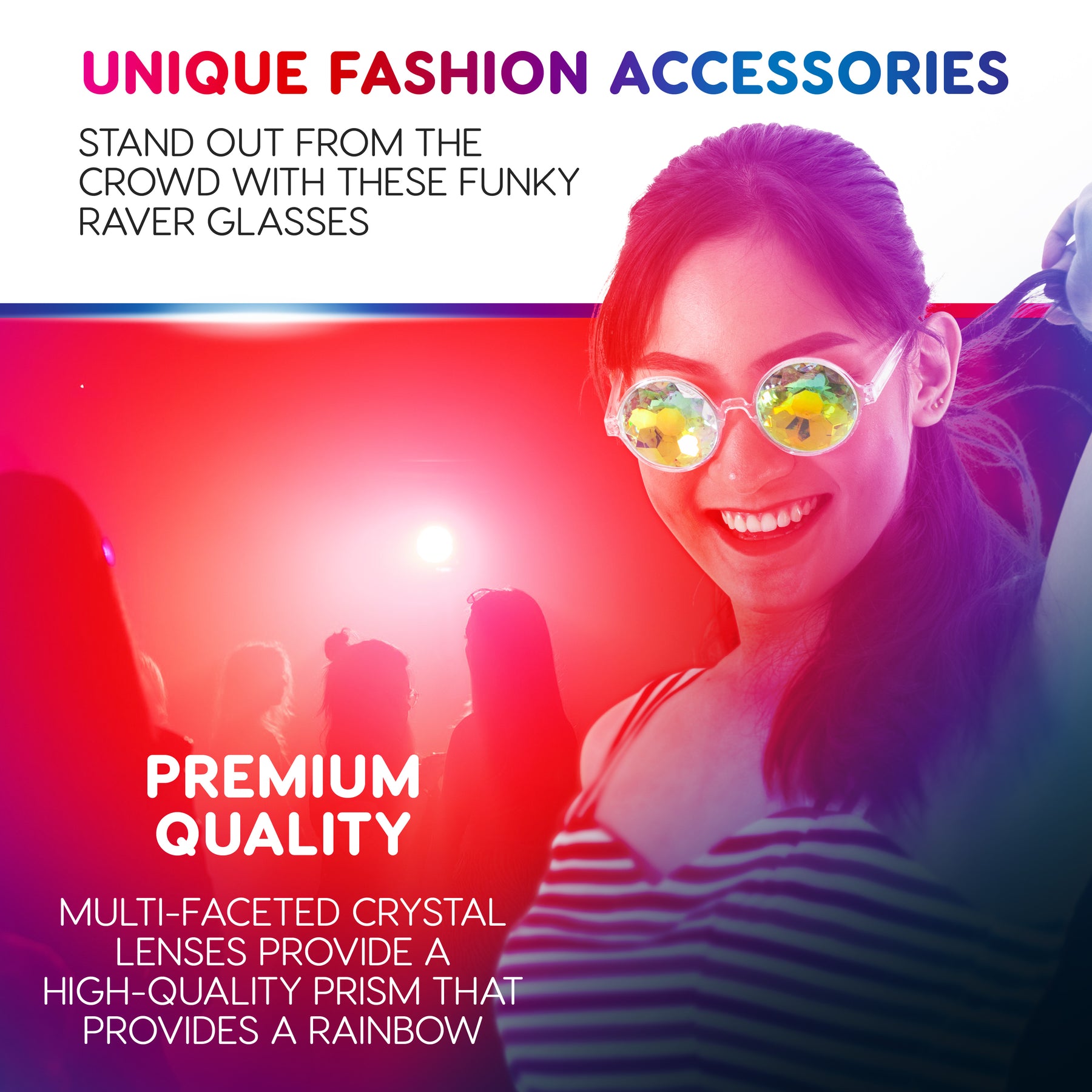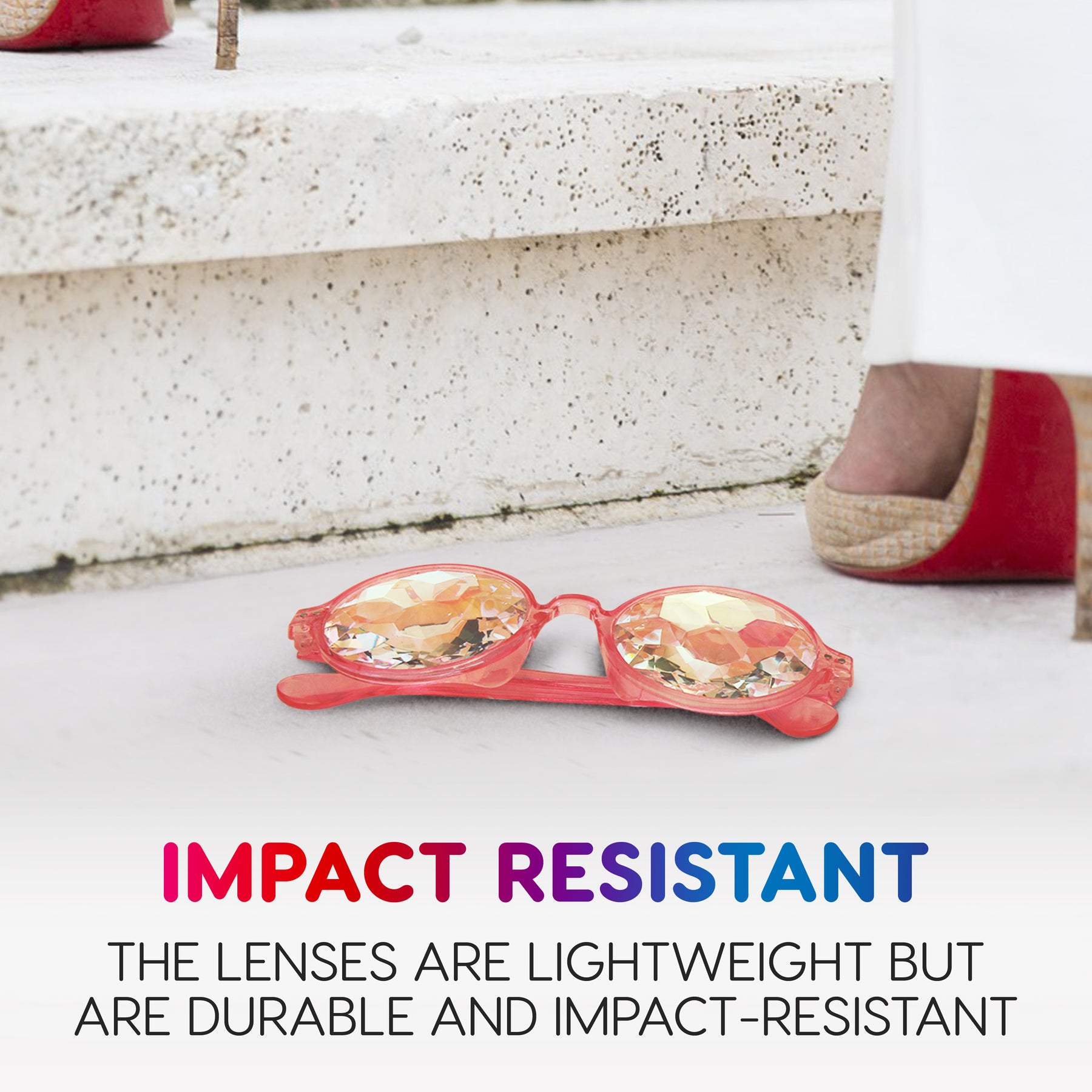 Kaleidoscope Glasses - 3 Pk - Trippy Psychedelic Rave Goggles - Funky Prism Glasses For Raves
slip-on closure

plastic frame

gradient lens

non-polarized

Lens width: 2.12 inches

TURN HEADS AT THE FESTIVAL: These eye-popping kaleidoscope rave glasses are a super fun way to stand out from the crowd. They're the perfect accessory for your concert, festival, disco or dance party outfit. And they're a blast at fireworks displays!

DURABLE AND LIGHTWEIGHT: These multi-faceted crystal lenses won't weigh you down while you're getting your dance on. They're lightweight but sturdy and impact-resistant and provide optimal light diffusion to create a rainbow effect for the wearer.
PREMIUM QUALITY AND FIT: These trippy kaleidoscope glasses are made to last and to fit the wearer comfortably and securely. They'll stay on while you get funky, whether you're at Burning Man or just want to see fireworks with extra-special effects!

MULTIPURPOSE LIGHT SHOW GLASSES: These are more than just festival glasses. They're great for looking at any light source in a psychedelic way. Reach for them anytime you want to see a light show with an enhanced kaleidoscope effect, indoors or out!

AN ESSENTIAL ACCESSORY FOR THE RAVER: Enhance your rave and festival experiences with these premium quality kaleidoscope glasses. You'll draw lots of attention as you groove and vibe at your favorite events. A great way to stand out from the crowd!