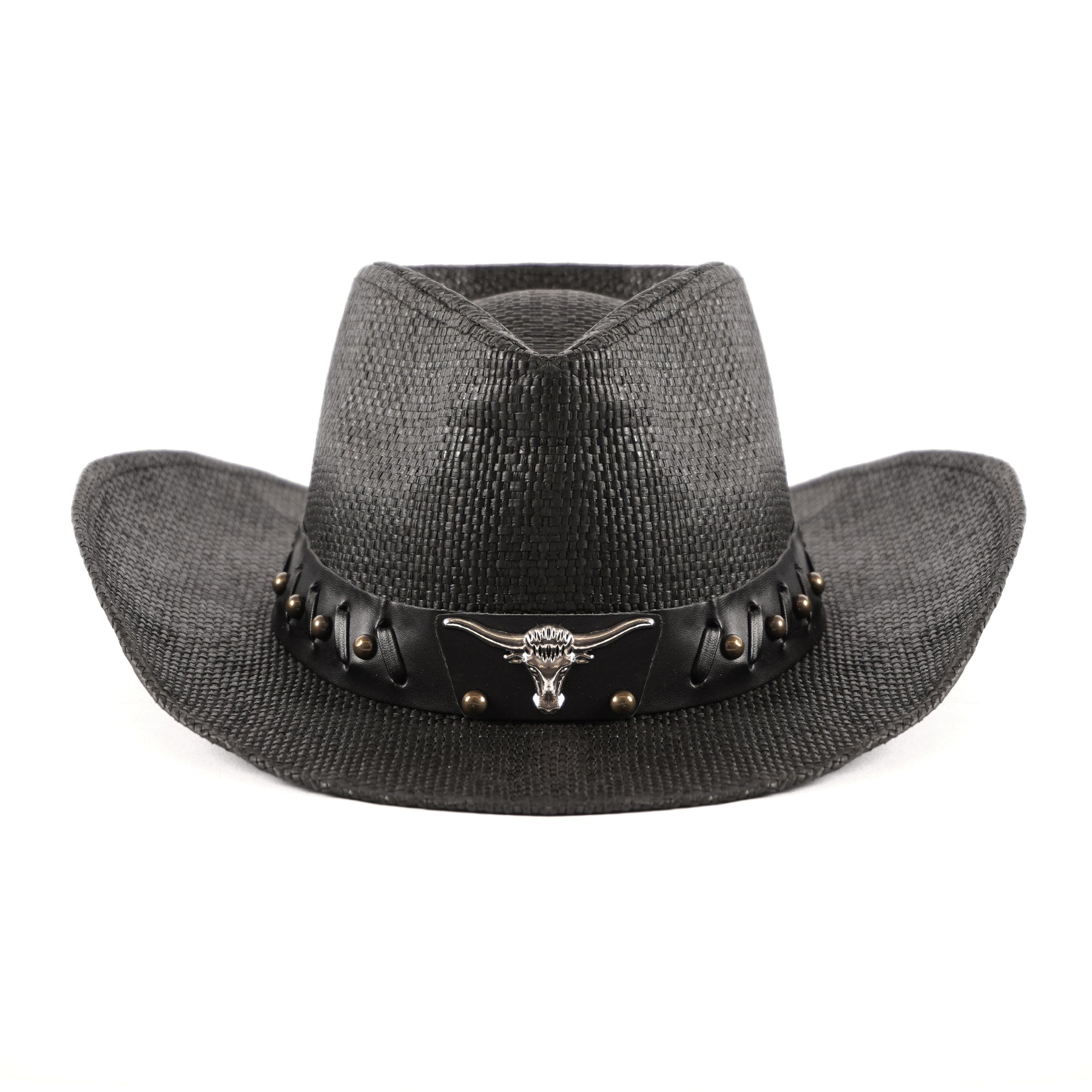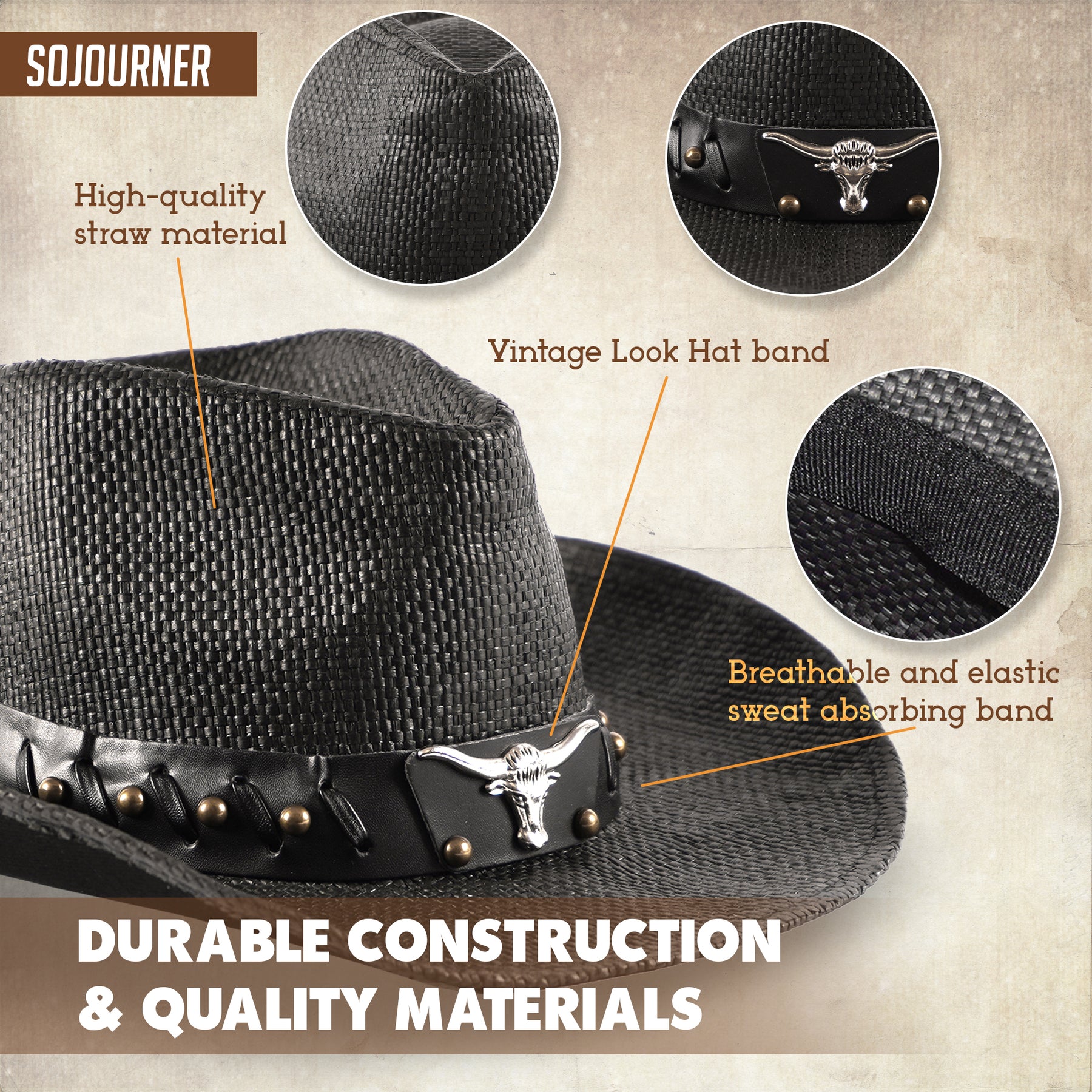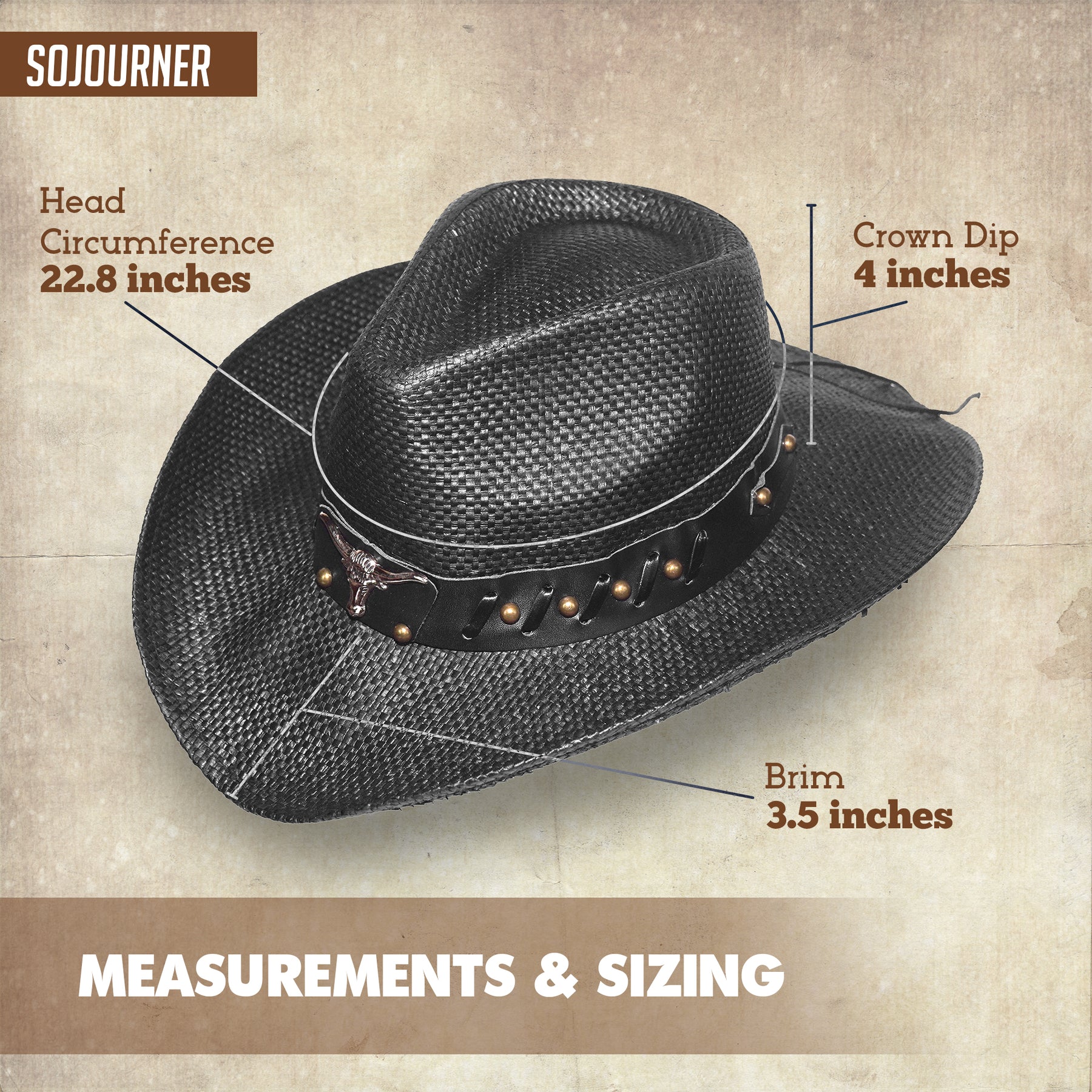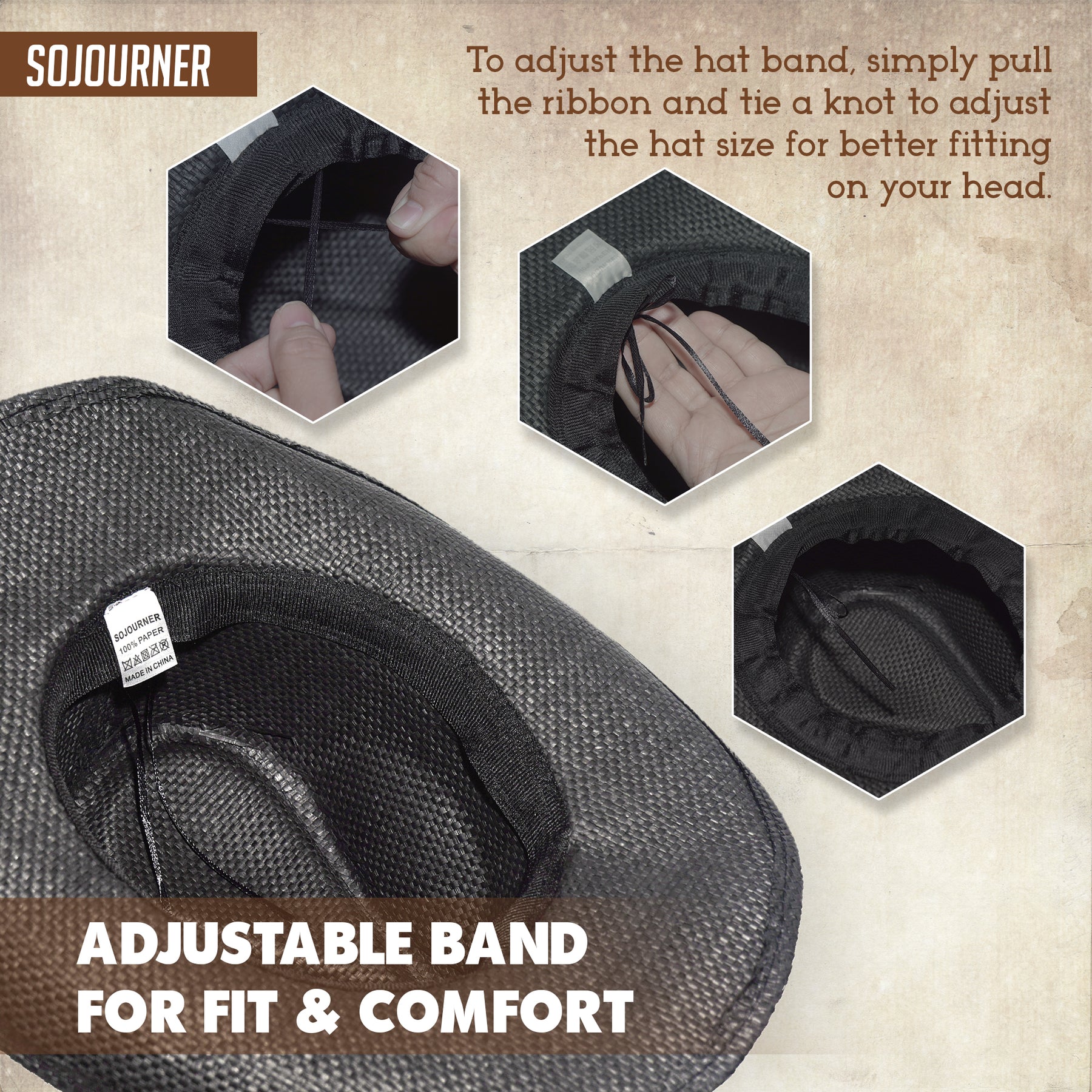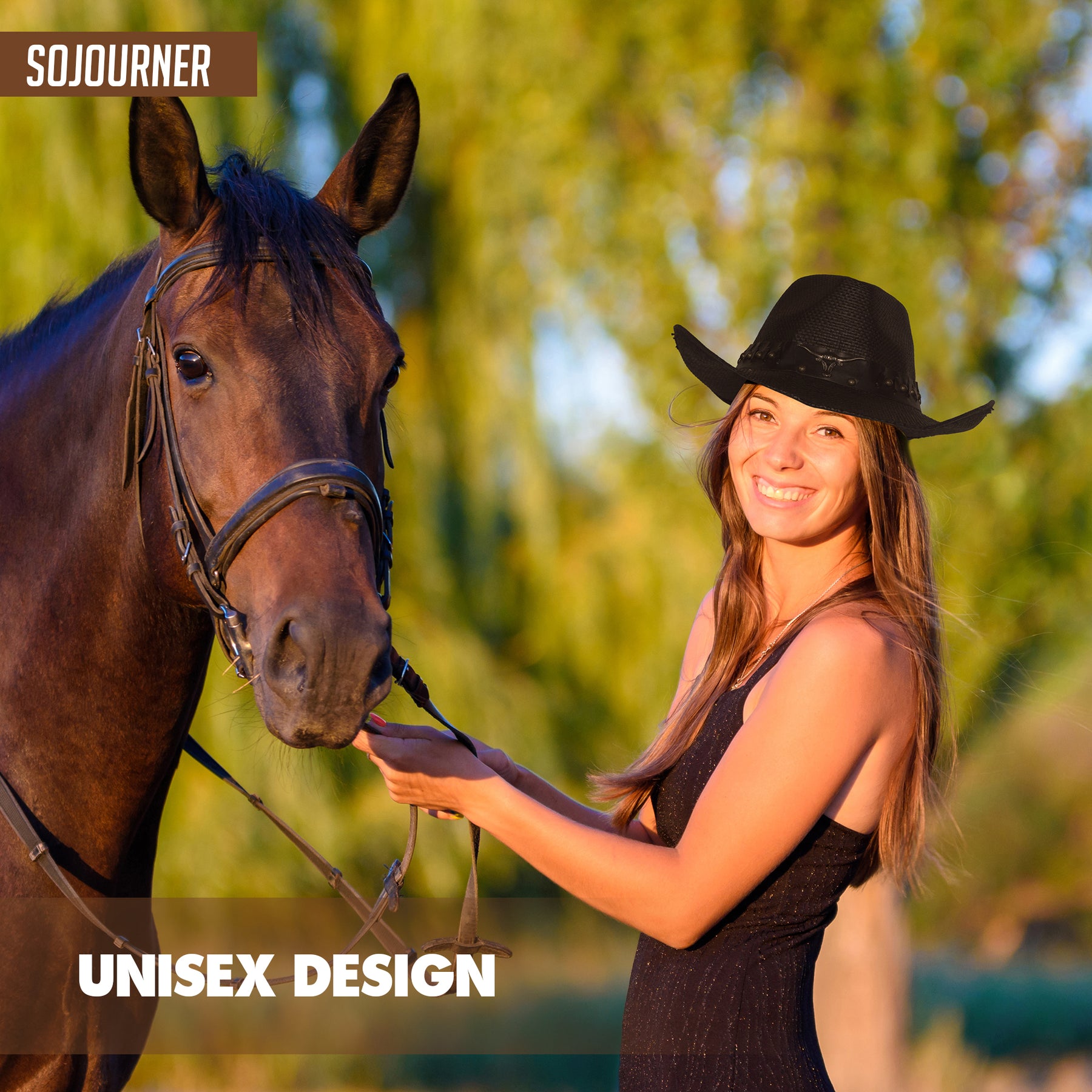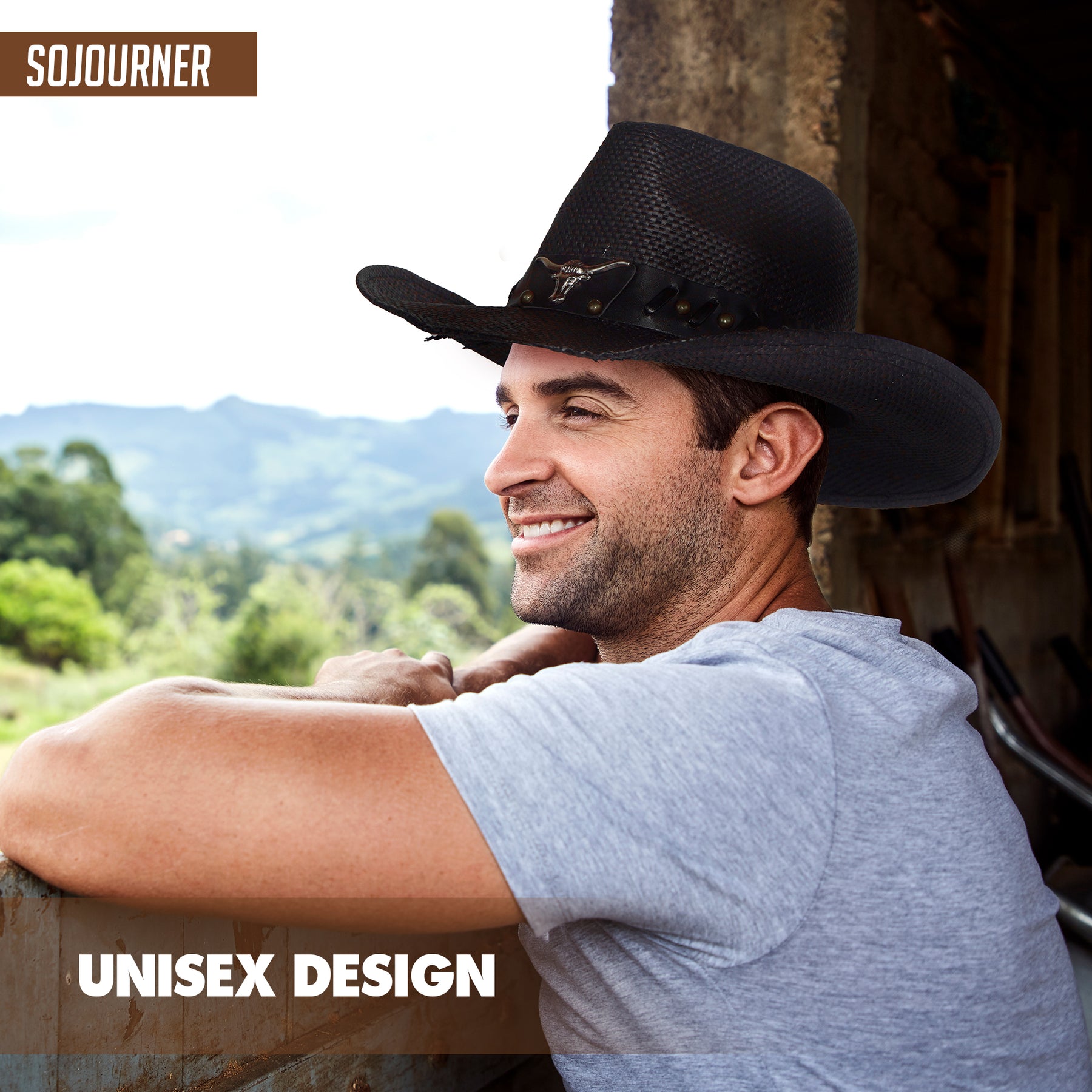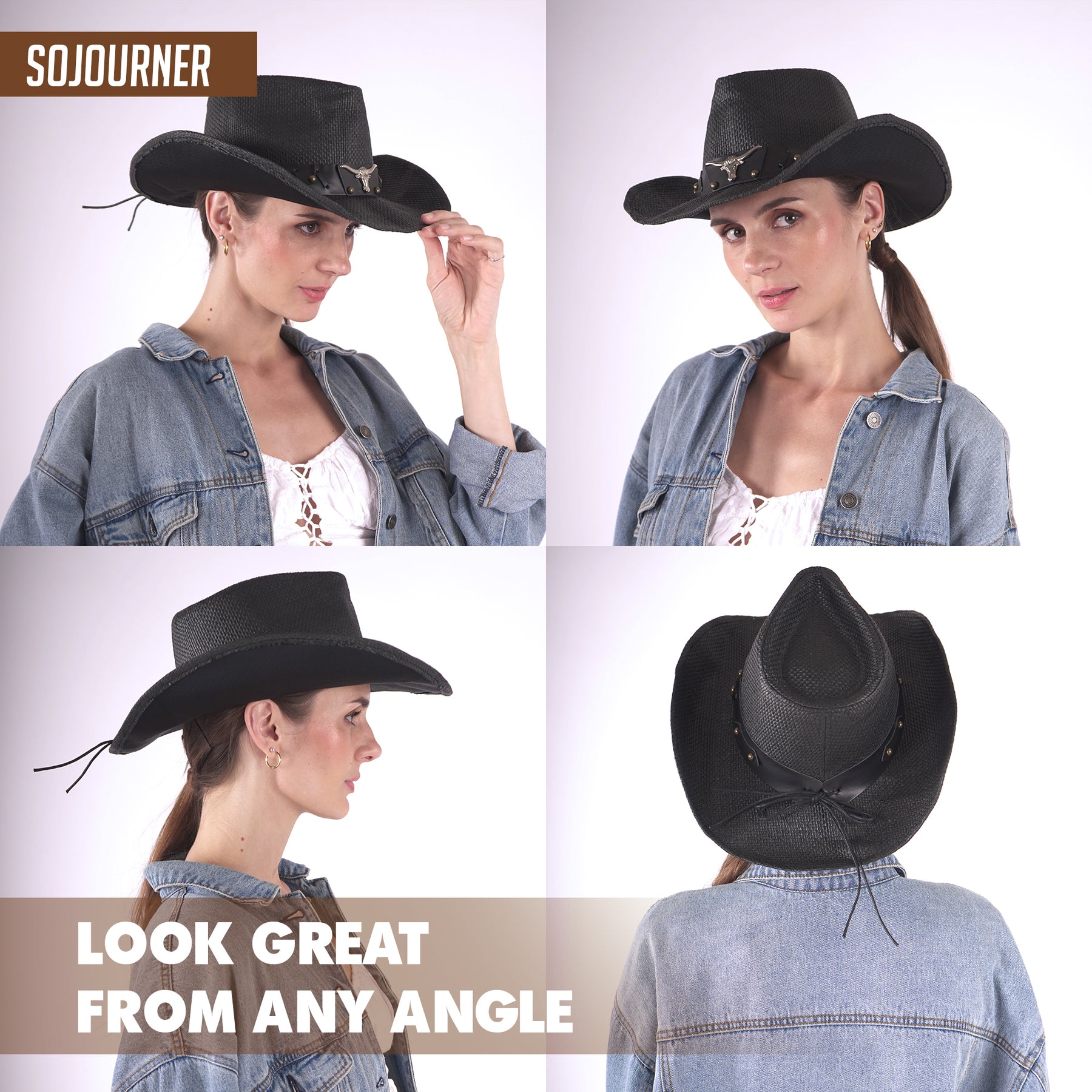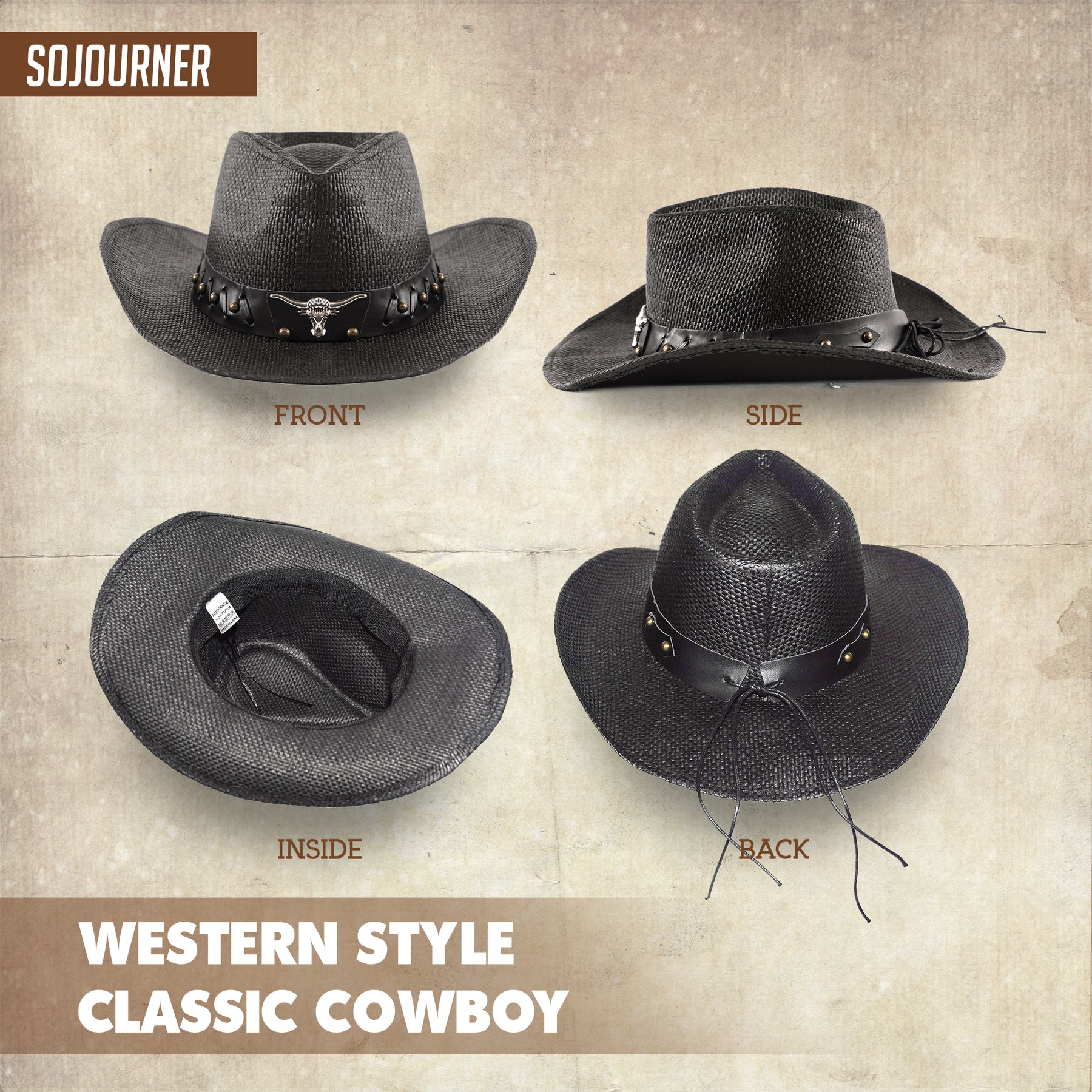 Black Longhorn Men & Women's Cowboy Cowgirl Hat - Western Hats for Women, Adjustable Cowboy Hat Men with Wide Brim
MATERIAL: Our black cowboy hat for women is made from100% natural paper straw. With an adjustable band inside, it fits most head sizes. This black cowgirl hats is the essential accessory for sun protection and the most versatile piece of summer clothing.
DESIGN: Our western hats for women and men is handcrafted from quality material. Cowgirl hats for women features include a wide-brim cown and a longhorn bull band. Get your Yellowstone hat with Sojourner
LIGHTWEIGHT: Our black cowboy hat men fits in your bag without worrying that its shape will be distorted by its uncrushable feature. The steel wire inside the cowboy hats for women's brim allows you to adjust and fit your head perfectly.
VERSATILE: Cow girl hat is perfect accessory for picnics at the beach, boating, gardening, hunting, family gatherings, hiking and more. Our Men and women's felt cowboy hat Interior has an adjustable sweatband for a snug fit - One size fits all
EASY TO CLEAN: Thorough washing once or twice a year will keep your women's cowboy hats in great shape. You can clean men's cowboy hat with water and a damp cloth. Rub the cloth in a circular motion to remove the dirt.



Description

Whether you are looking for a kenny chesney hat for your next country music festival or just a felt cowboy hat to wear on your walks, Sojourner has got you covered. We offer a high quality set of hat options at affordable prices for whatever western wear needs you have. Our cowboy hat men western is a fan favorite but don't miss out on our black and tan options as well. When i doubt buy all 3! Grab your women's cowboy hat (or guys), saddle up and enjoy your next adventure. Every cowboy for women hat and mens brown cowboy hat is designed of high-quality materials with a focus on quality and consistency. Our goal is to ensure every womens cowgirl hat and men cowboy hat are flawless and every customer is happy. Don't forget our brown cowboy hat for women also make's a great addition to your Rip costume Yellowstone for this Halloween!