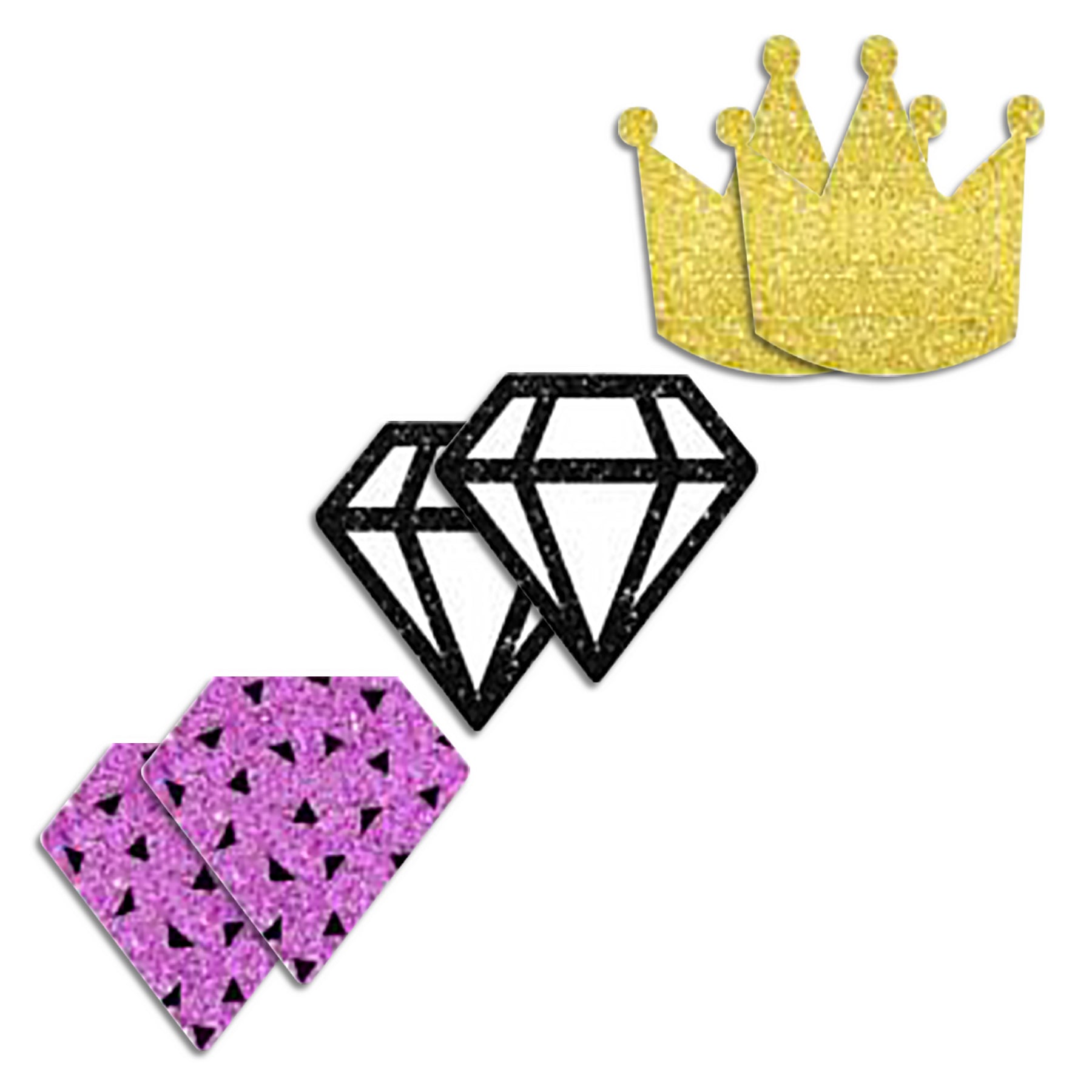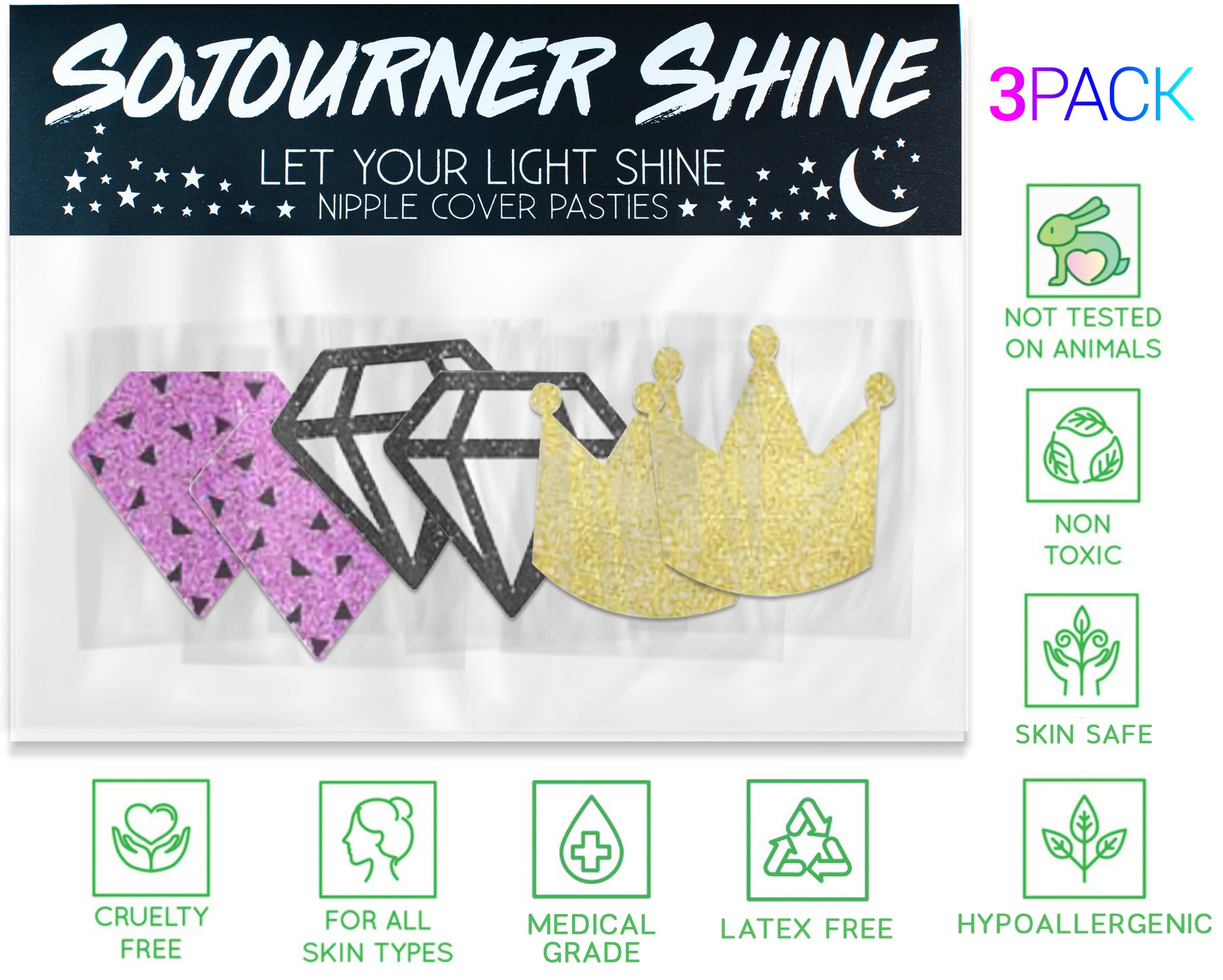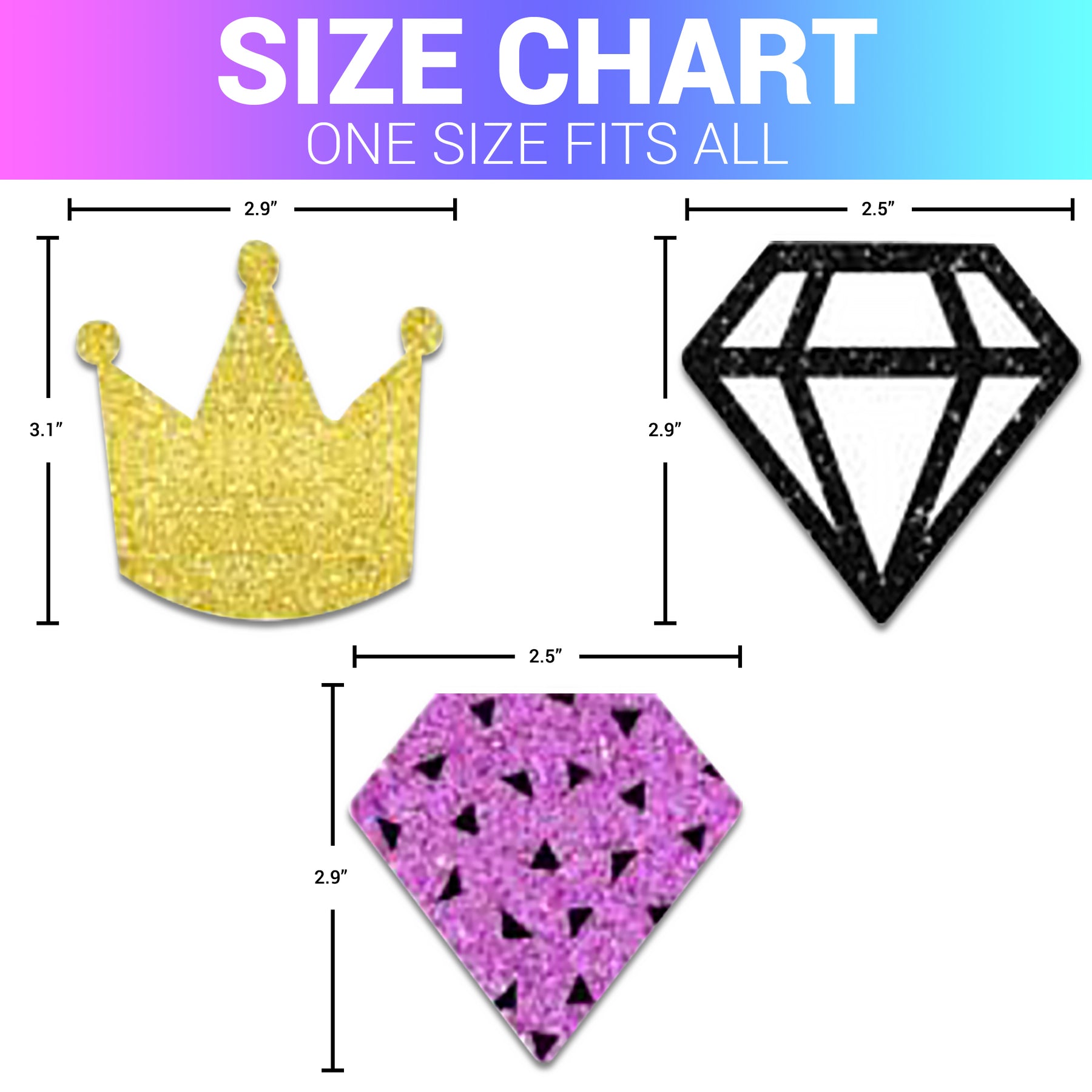 SoJourner Nipplecovers Rave Pasties - Nipple Covers Breast Petals for Women | Disposable Self Adhesive Cover [3 Pcs - Diamond & Crown]
NIPPLE COVER MULTI-PACK: Designed in the USA, each package contains 3 pairs of glitter nipplecovers Diamond & Crown it's lit sparkle pasties - nipple covers for women and men

BREATHABLE SATIN NIPPLE PASTIES: Skin-friendly, smooth and comfortable material. Our rave nipplecovers are effective & convenient for extended use

EASY TO USE & LAST 14+ HOURS: Peel & Stick nipplecover pasties for women of all shapes and sizes men. Easy on and gentle peel off with our hypoallergenic, skin safe, medical grade adhesive that holds firm & peels off smooth and easy with no irritation

ONE SIZE FITS ALL: Our rave pasties for women & men all shapes and sizes. 100's of custom nipple stickers: sea shell, nipless cover, petals nipplecovers, star sticker, nip covers, st patricks day pasties, pasties rave, butterfly pasties, mermaid pasties

BREAST PETALS: Add these rave accessories for women & men to your festival clothing for your next festival, costume party, little mermaid costume or just a sexy night in!