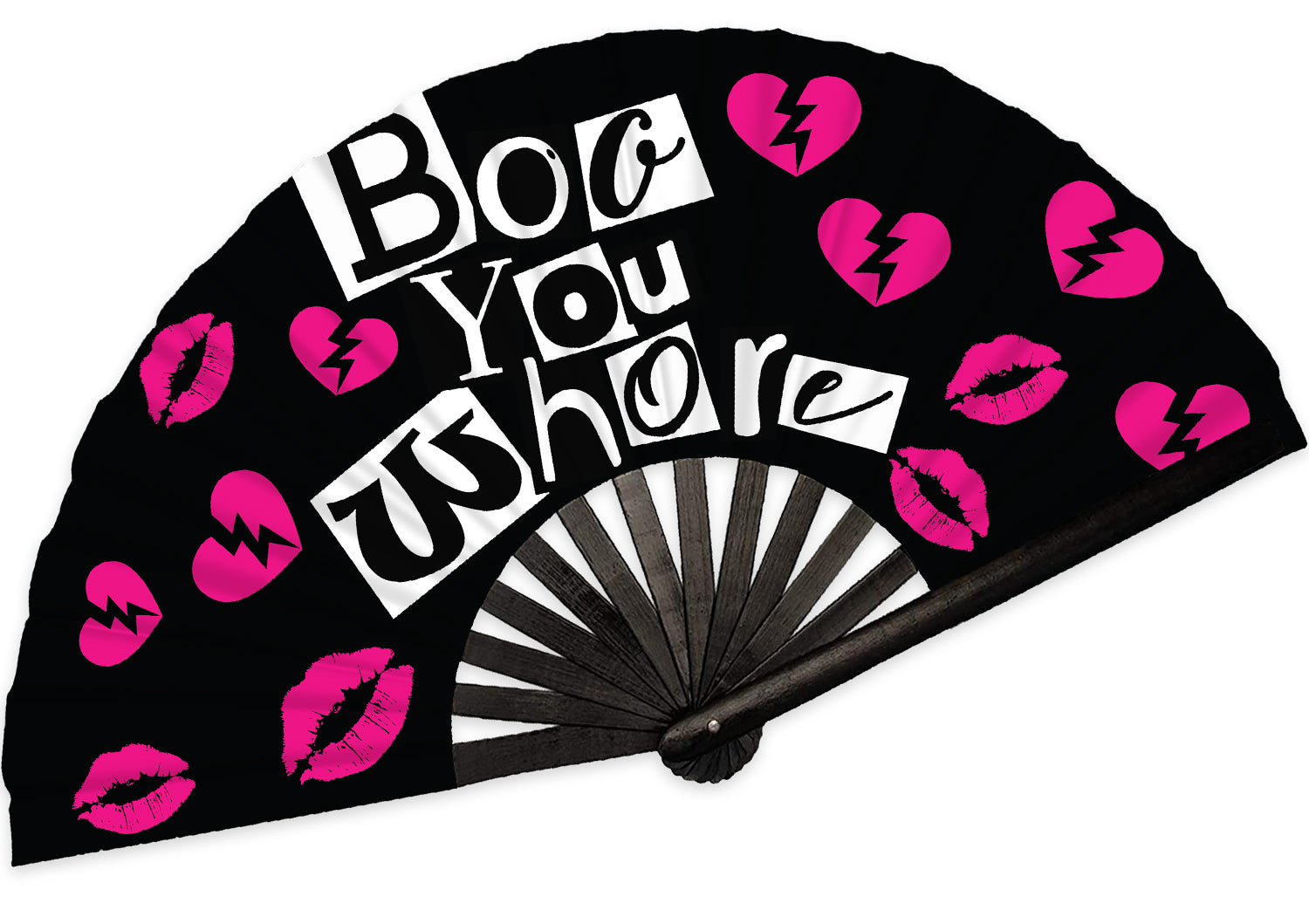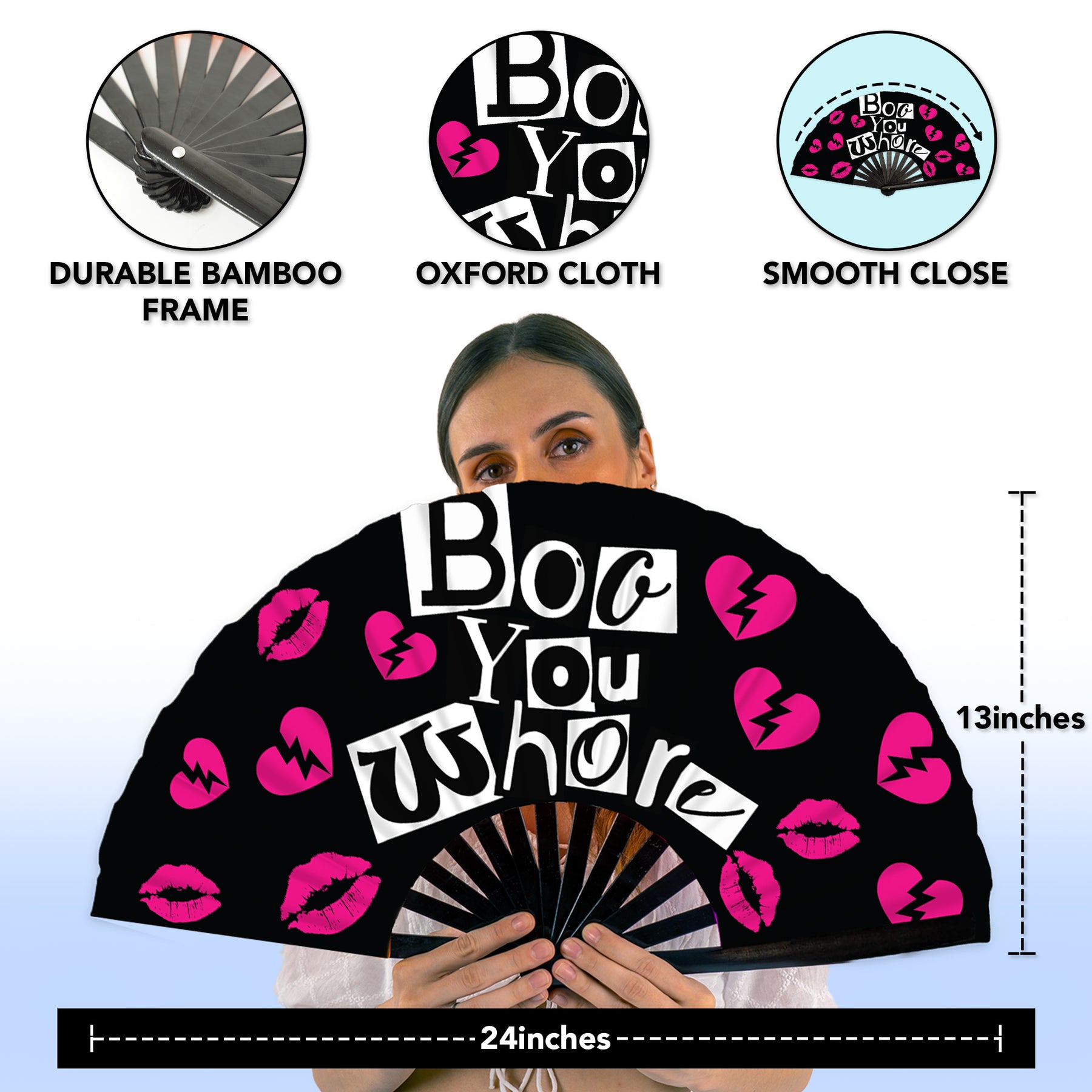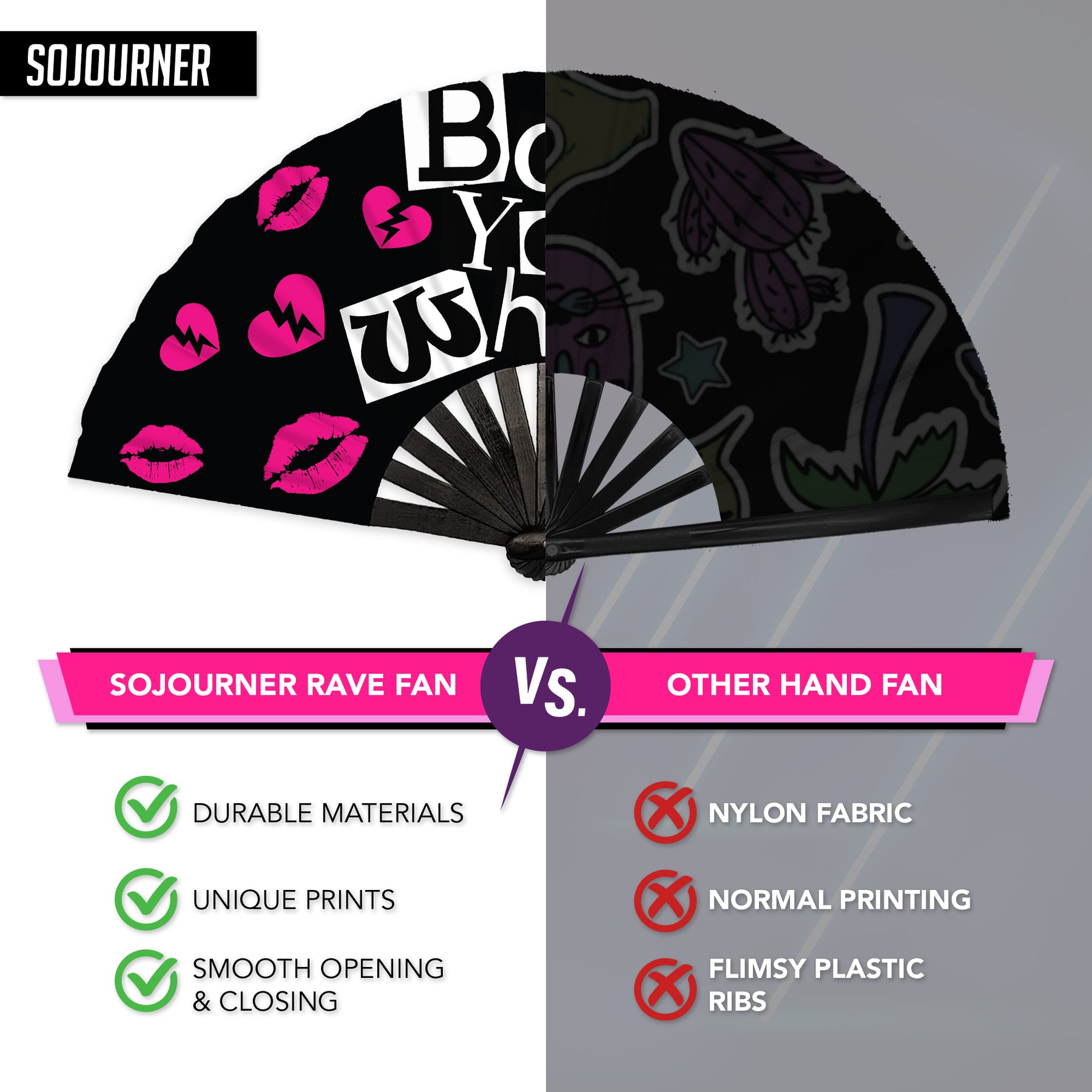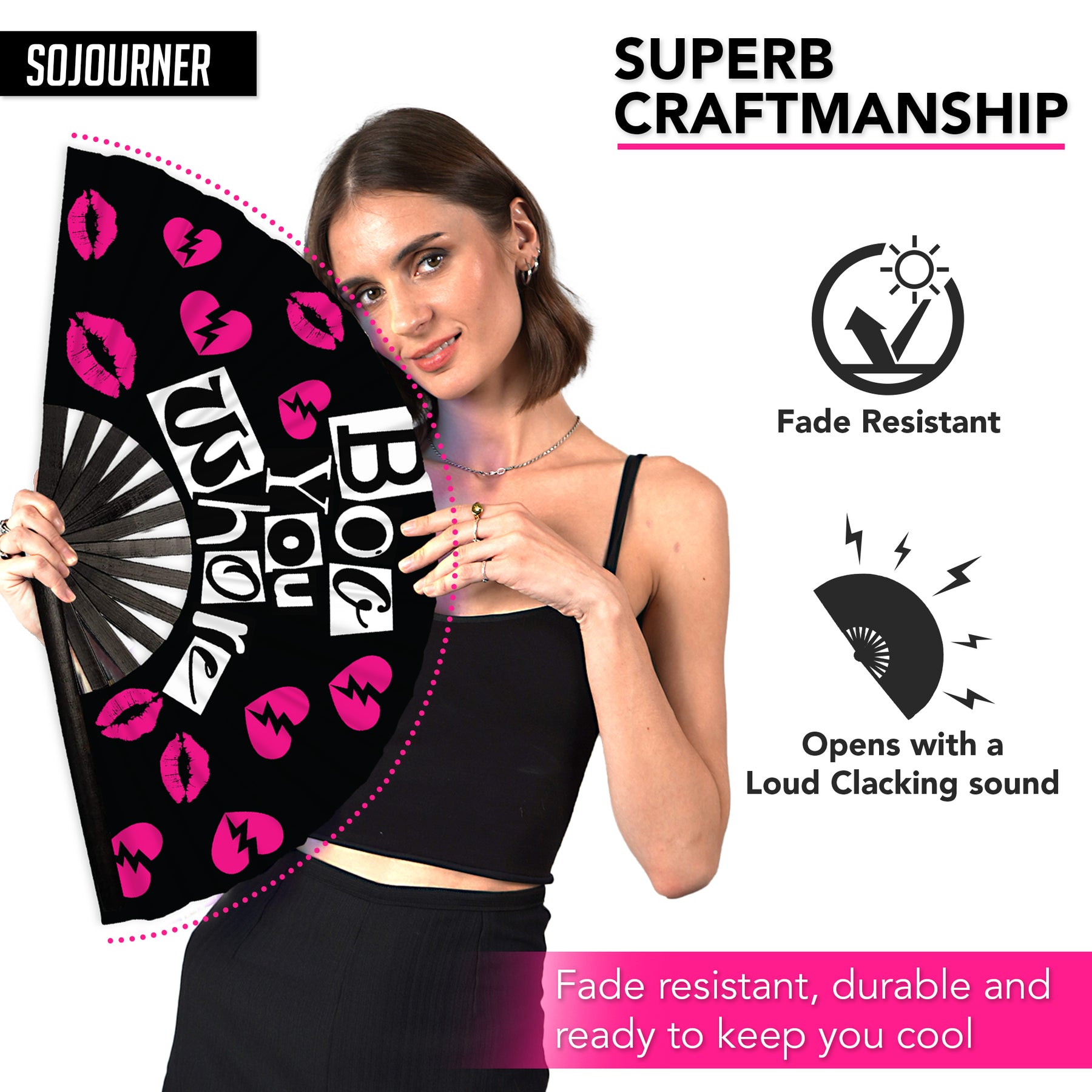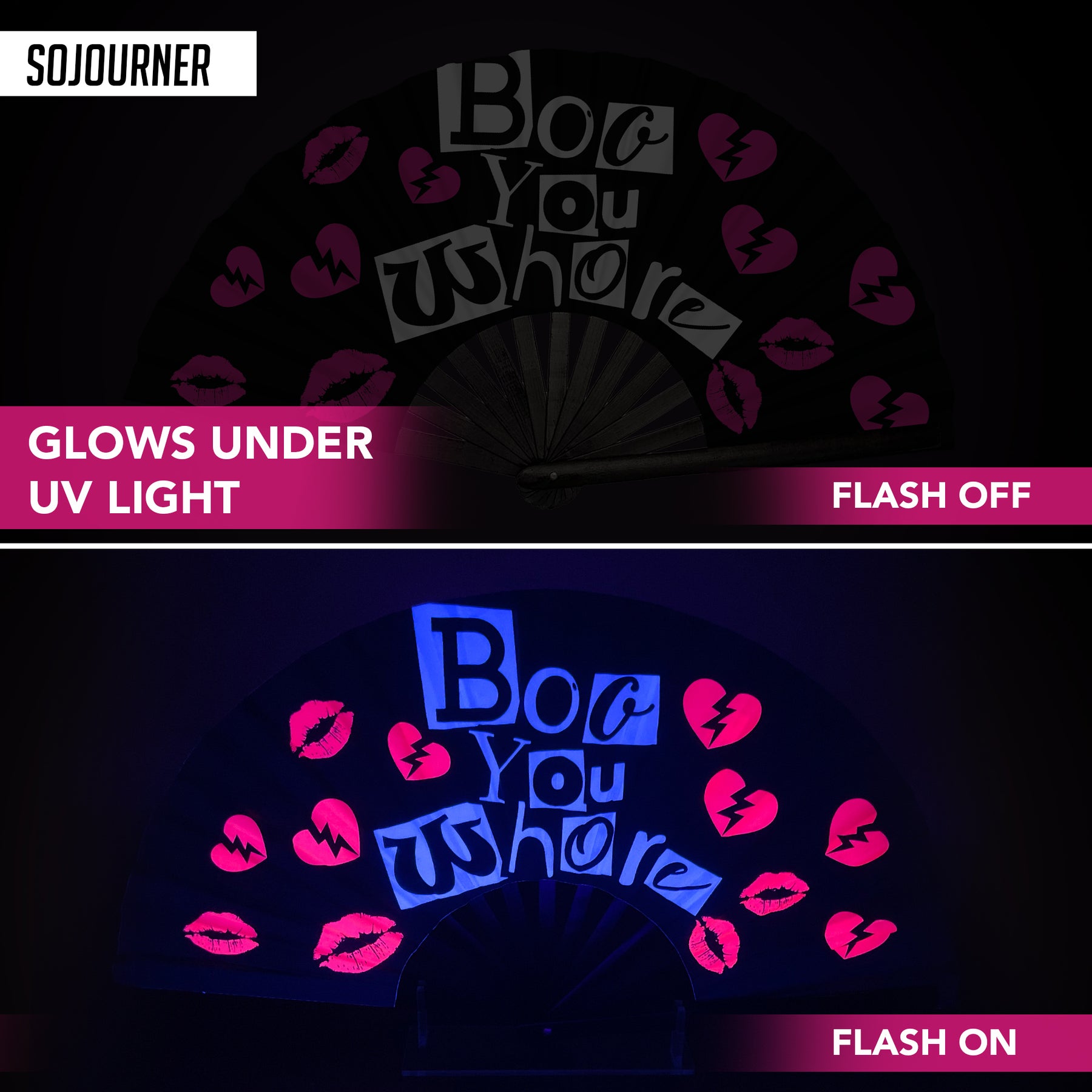 SoJourner Bags Rave Hand Fan (Boo You Whore)
 Large Folding Fans for Festivals, Drag Queen & Burlesque – Cute Holographic Rave Accessories for Women
PERFECT BAMBOO HAND FAN: The Sojourner handheld clack fan is a staple rave accesories for every outfit. Perfect gift idea for drag queen fan, ravers, techno festival, party goers that need a clap fan

PREMIUM QUALITY: We make each folding fan by hand, so they fit just right in yours! The wooden ribs are made of bamboo, so they'll stand up to the fun. These will make a great mermaid hand fan for your next performance.

EASY TO OPEN: Open these beautiful big hand fan with glow in the dark under UV light. Just one flick of your wrist for dramatic flair! Lightweight yet sturdy, you can carry techno festival fan anywhere

UP YOUR FESTIVAL STYLE GAME: Show off your personality with one of these awesome large rave fans! You'll be able to rock out at any music festival, gay pride parade or event without worrying about how hot it is.

VERSATILE AND PRACTICAL: Sojourner large hand fan comes in many different rainbow colors, styles and patterns so there's something suitable for everyone whether you need an ultra-feminine gay fan or masculine rave fan.