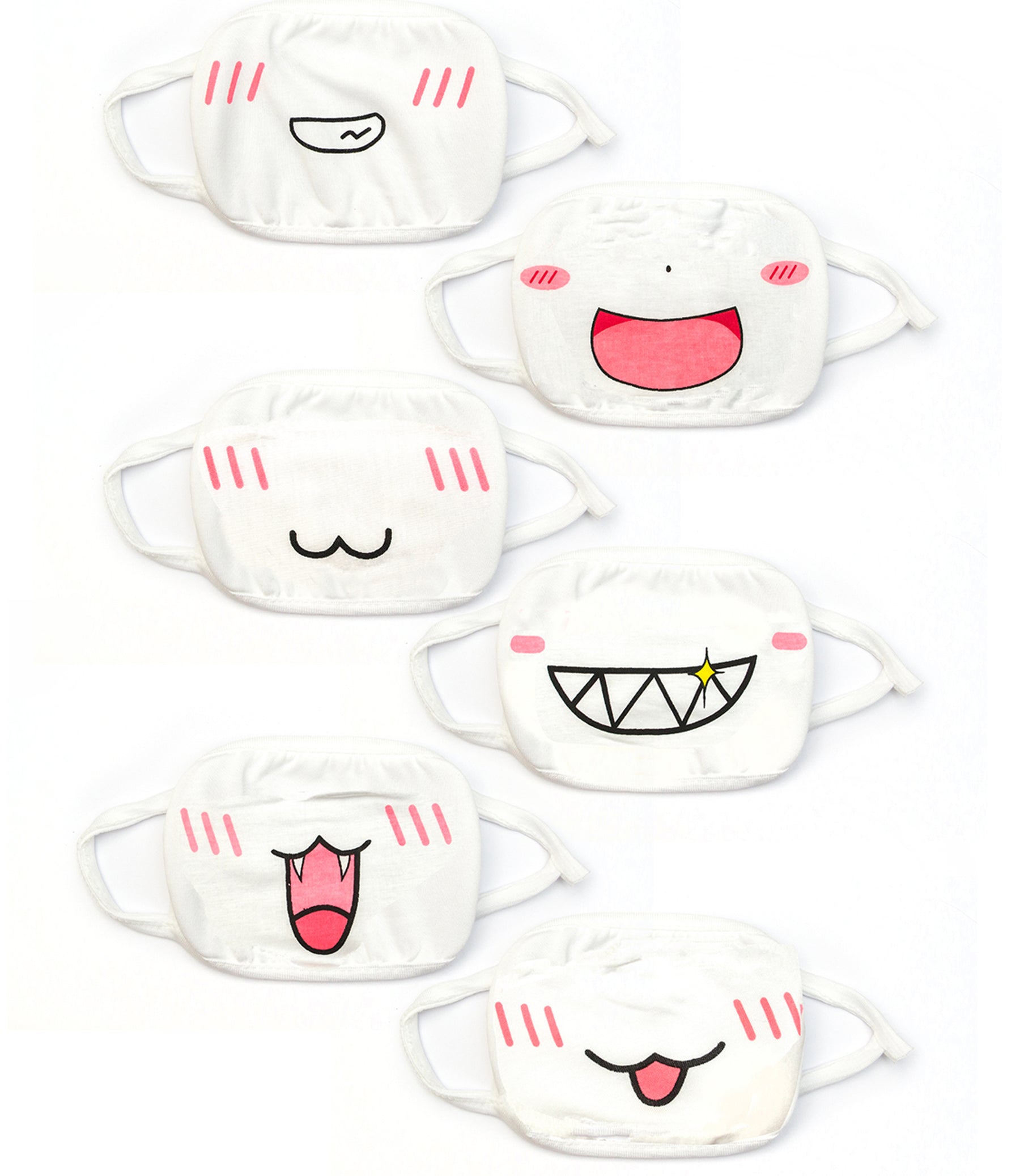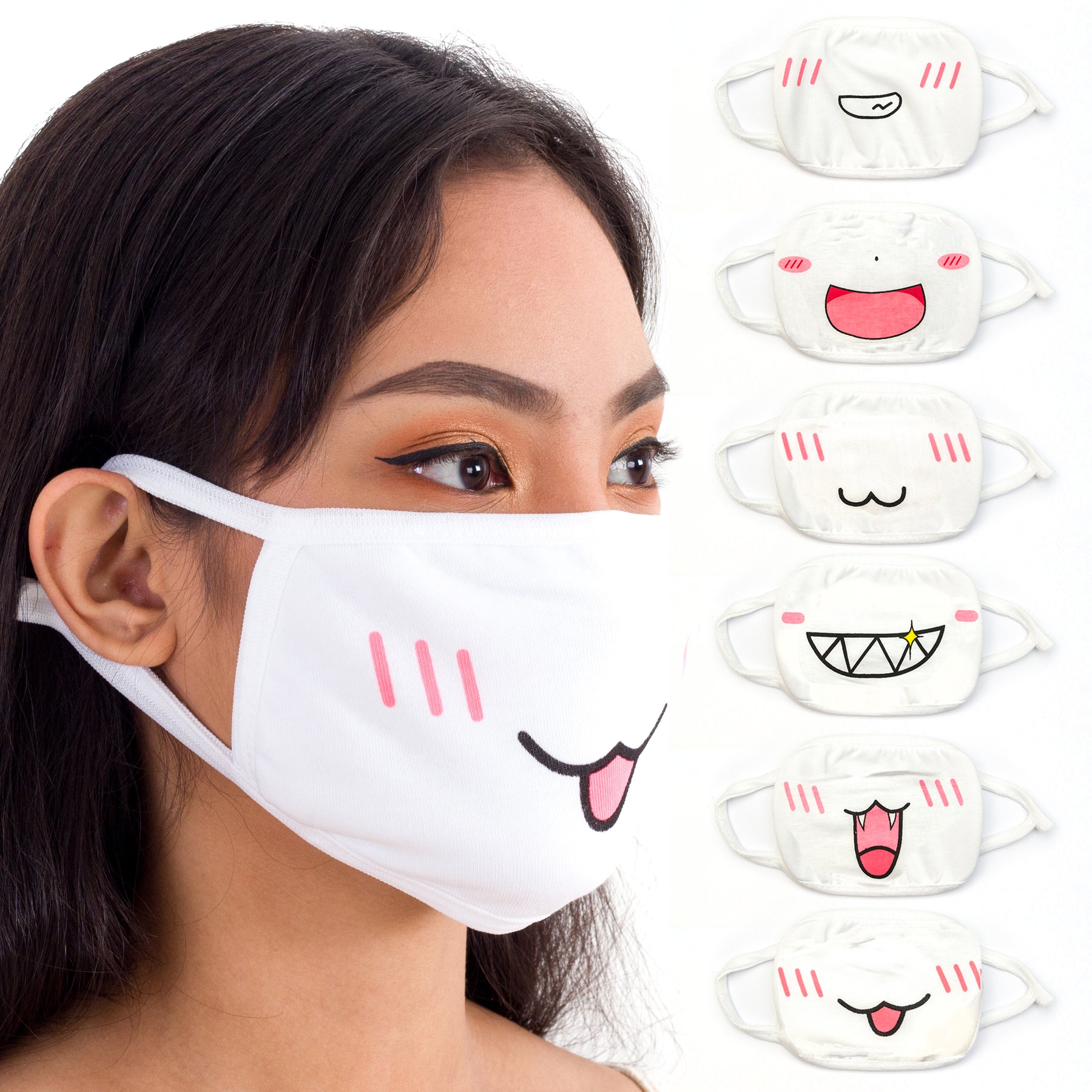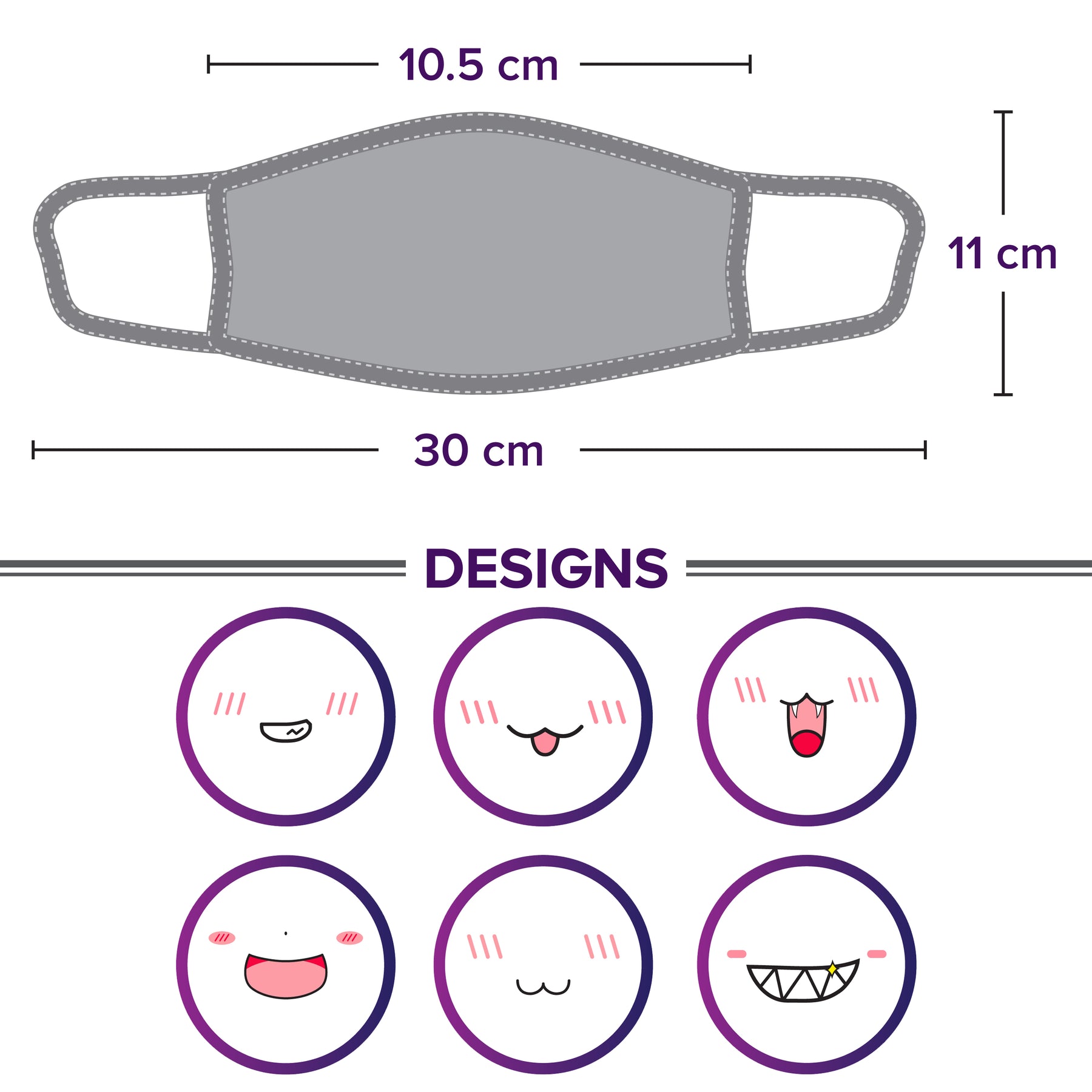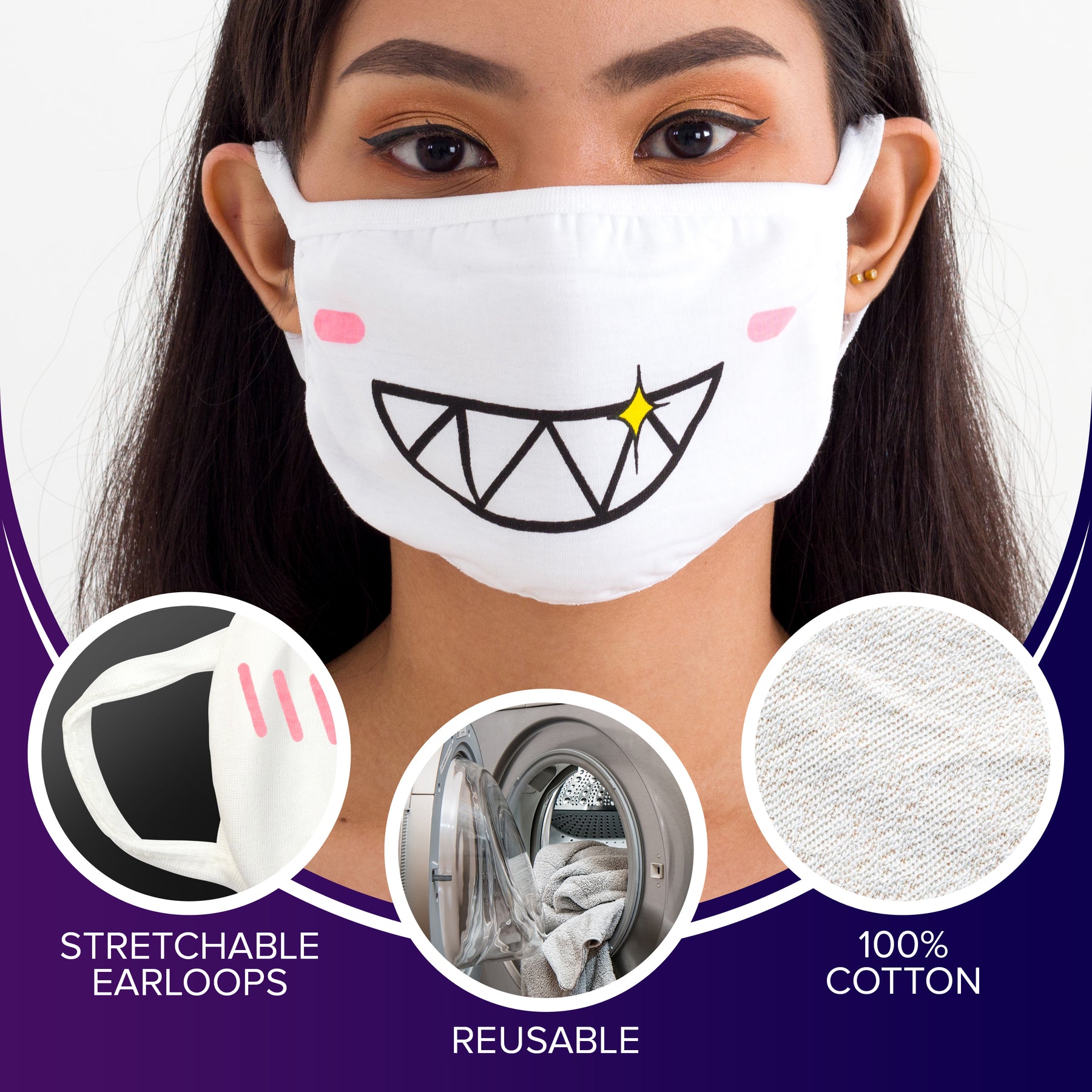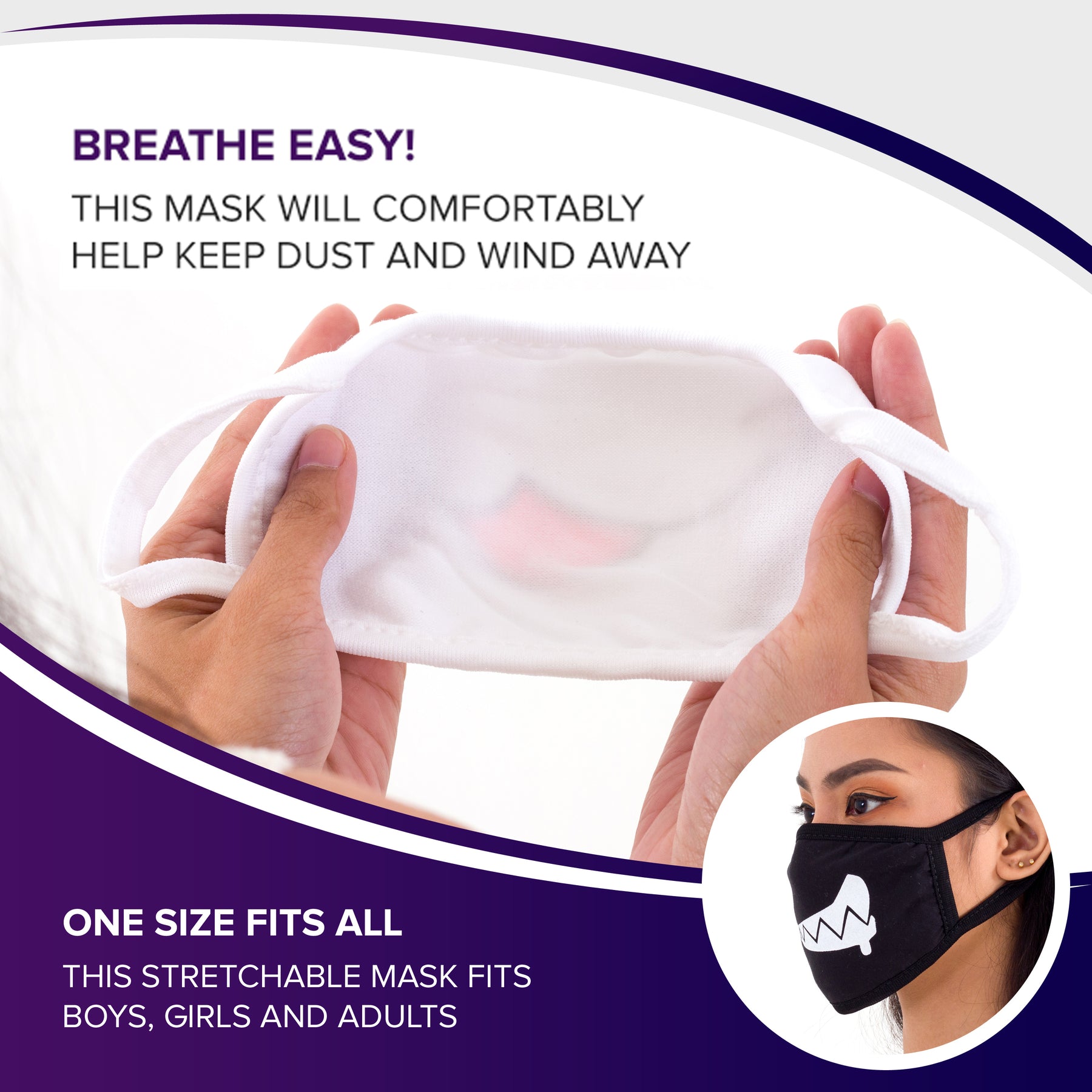 Face Masks (6 Pack - White Anime Designs) White Cotton Mask - Adult Cute Anime Design - Face Mask Reusable, Washable, Breathable, Adjustable
- FASHIONABLE AND COMFORTABLE: These rave masks are made of 100% premium quality cotton. So, they're soft on the face while helping to protect the wearer from dust. And they give a unique and fashionable look to the wearer. Great for raving!

- ONE SIZE FITS ALL: This unisex cotton face mask features stretchy earloops, so they will fit all sizes of adults (and boys and girls). They fit closely and securely, so they're easy to wear and will stay on during activities like dancing.

- REUSABLE AND EASY TO CLEAN: Our anime rave masks are made of quality materials and are designed to be used over and over. Simply hand wash them & they're ready for reuse. They're a great fashion accessory that makes breathing safer at the same time!

- COLOR WON'T FADE: Unlike a cheap mouth mask for kids, this longlasting quality version will retain its black color after many washings. Other brands' coloring may fade, but this cute mask will keep its charming anime design looking great!

- HELPS PREVENT DUST INHALATION: There are many dangers lurking in the air we breathe. From everyday dust to wind, it helps to have a face covering to reduce the intake of these items.