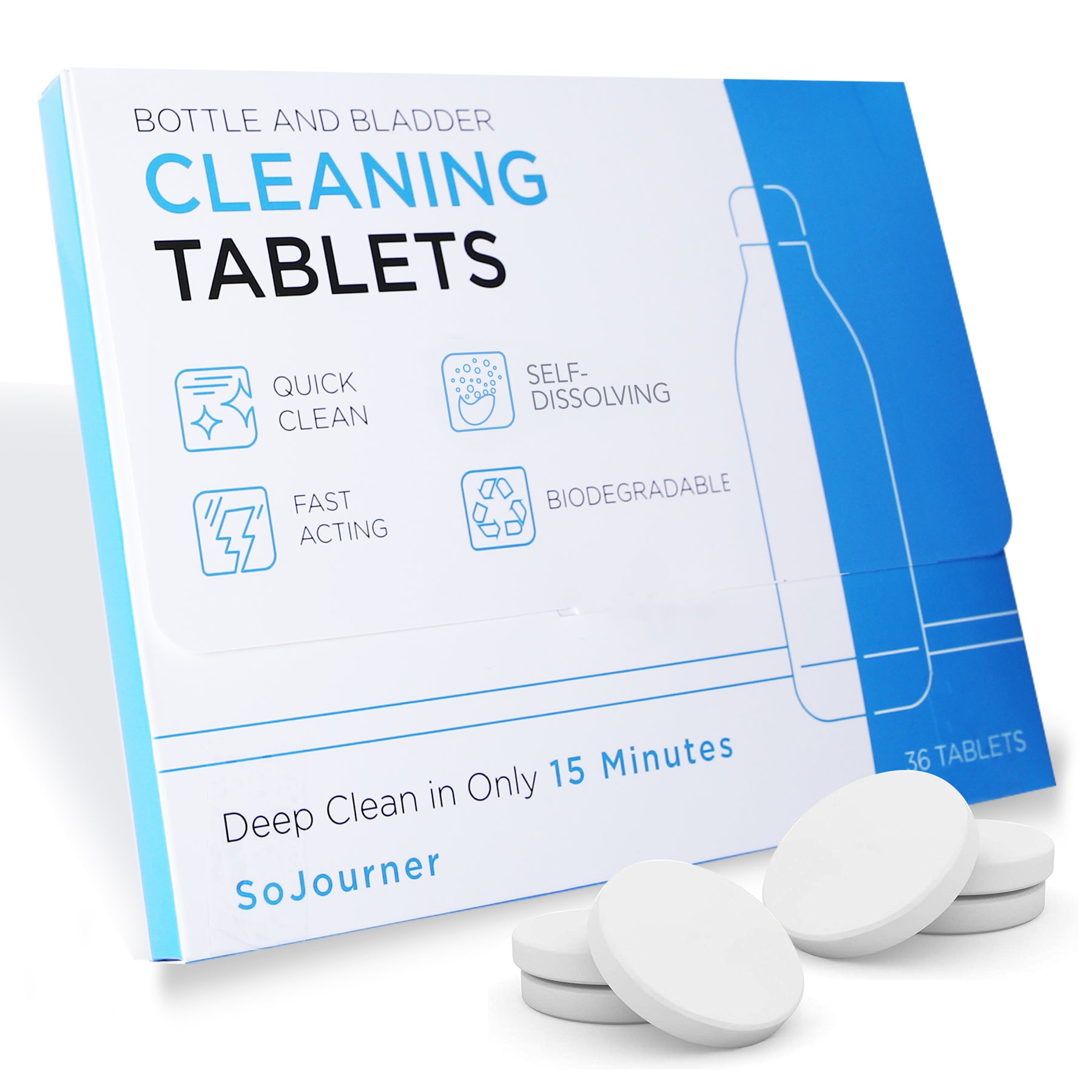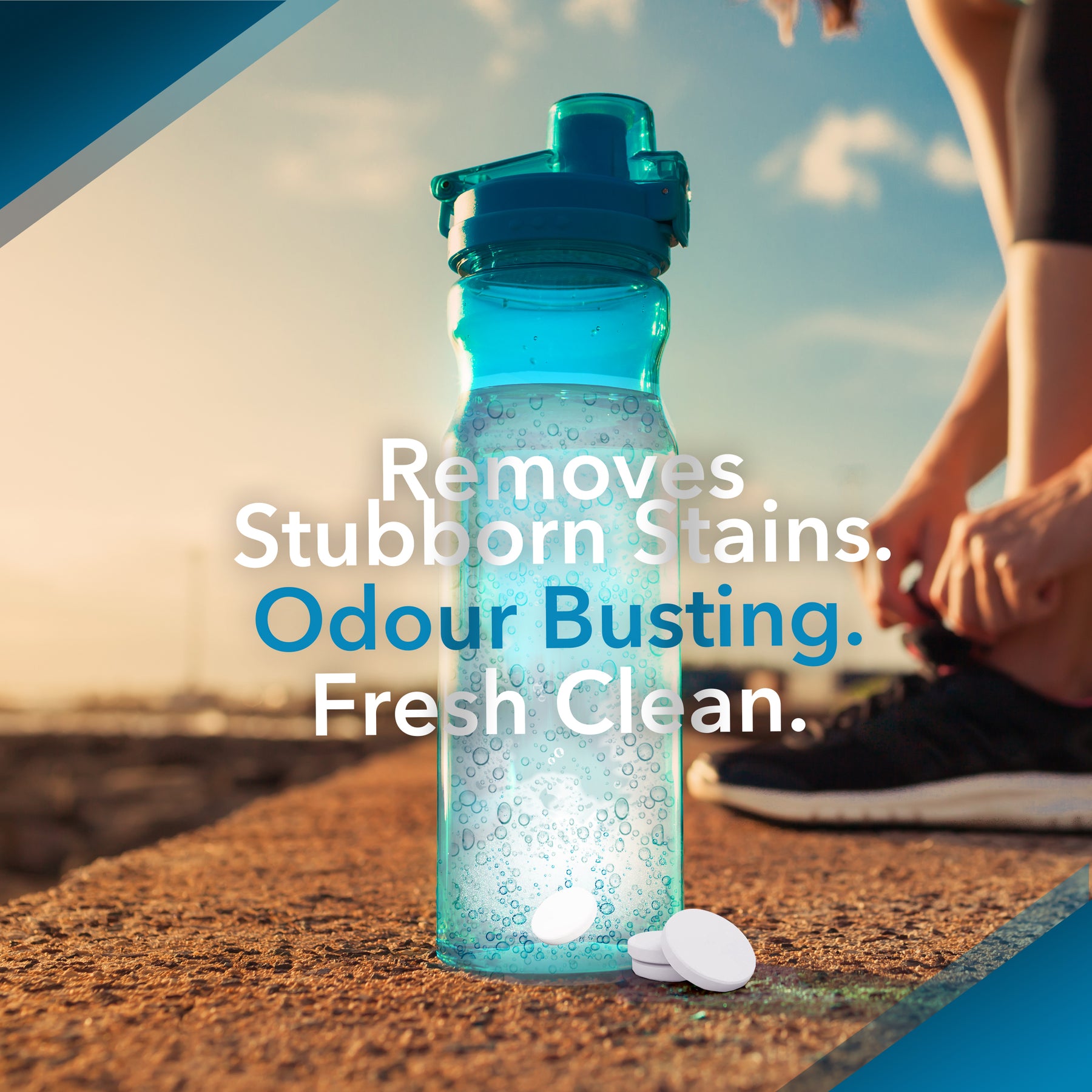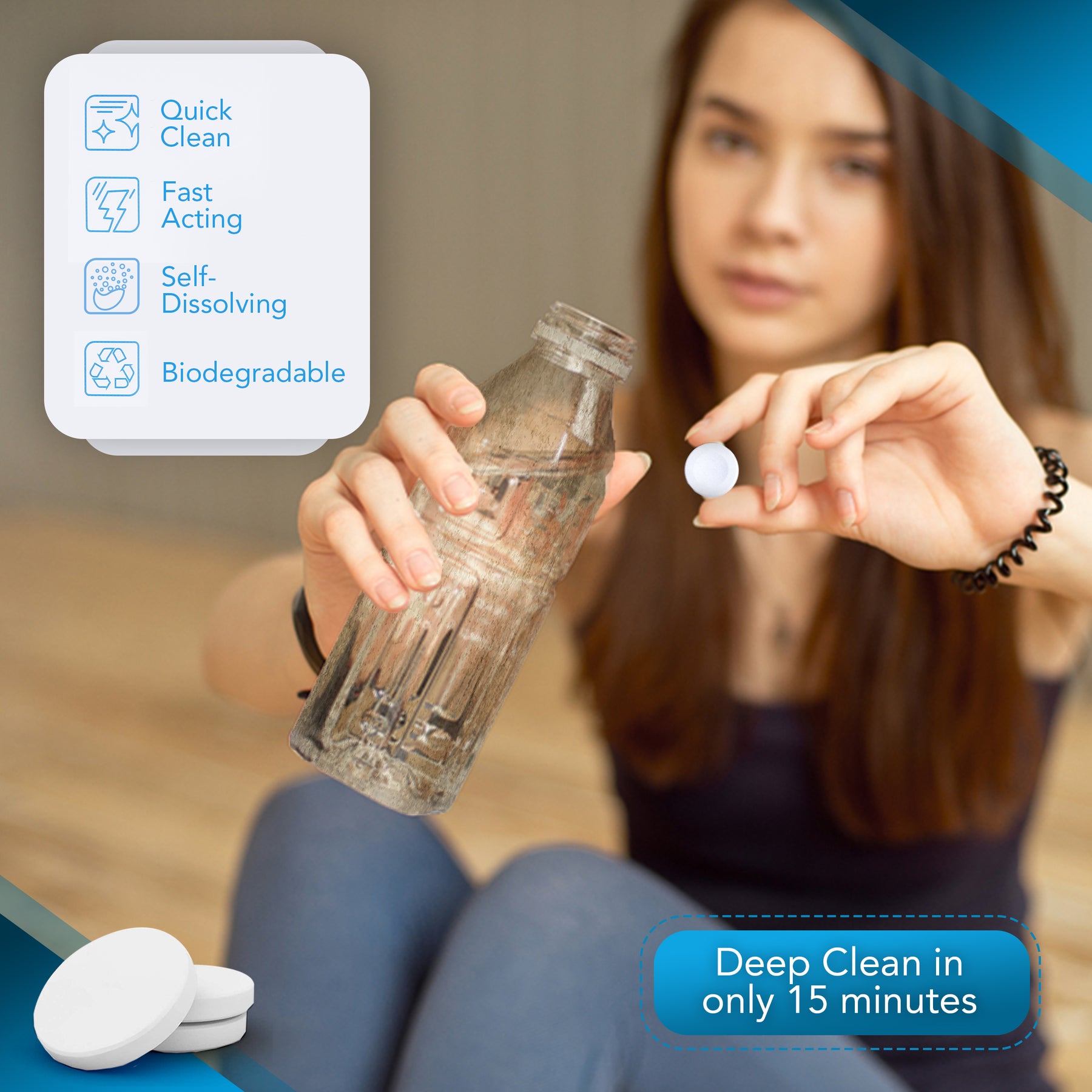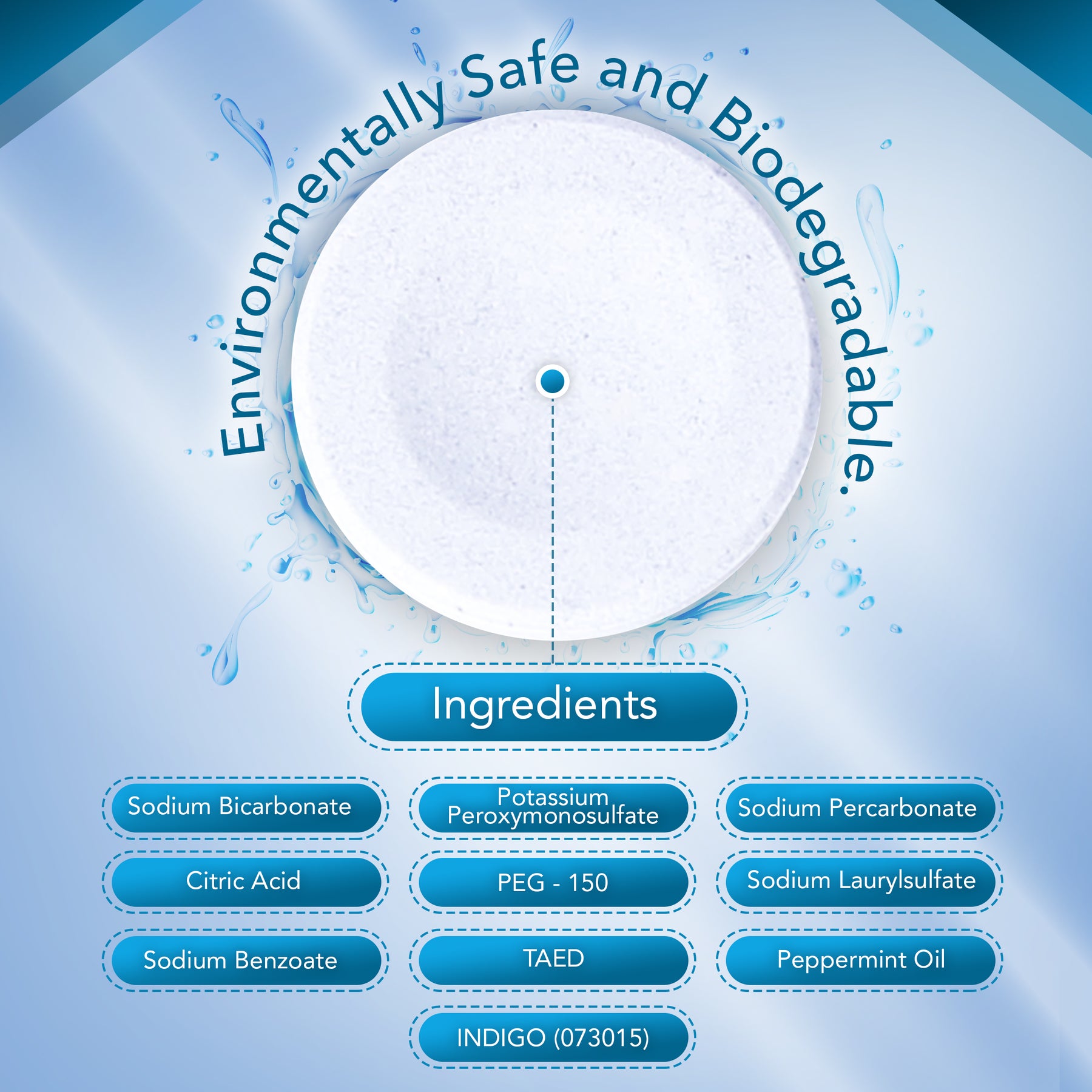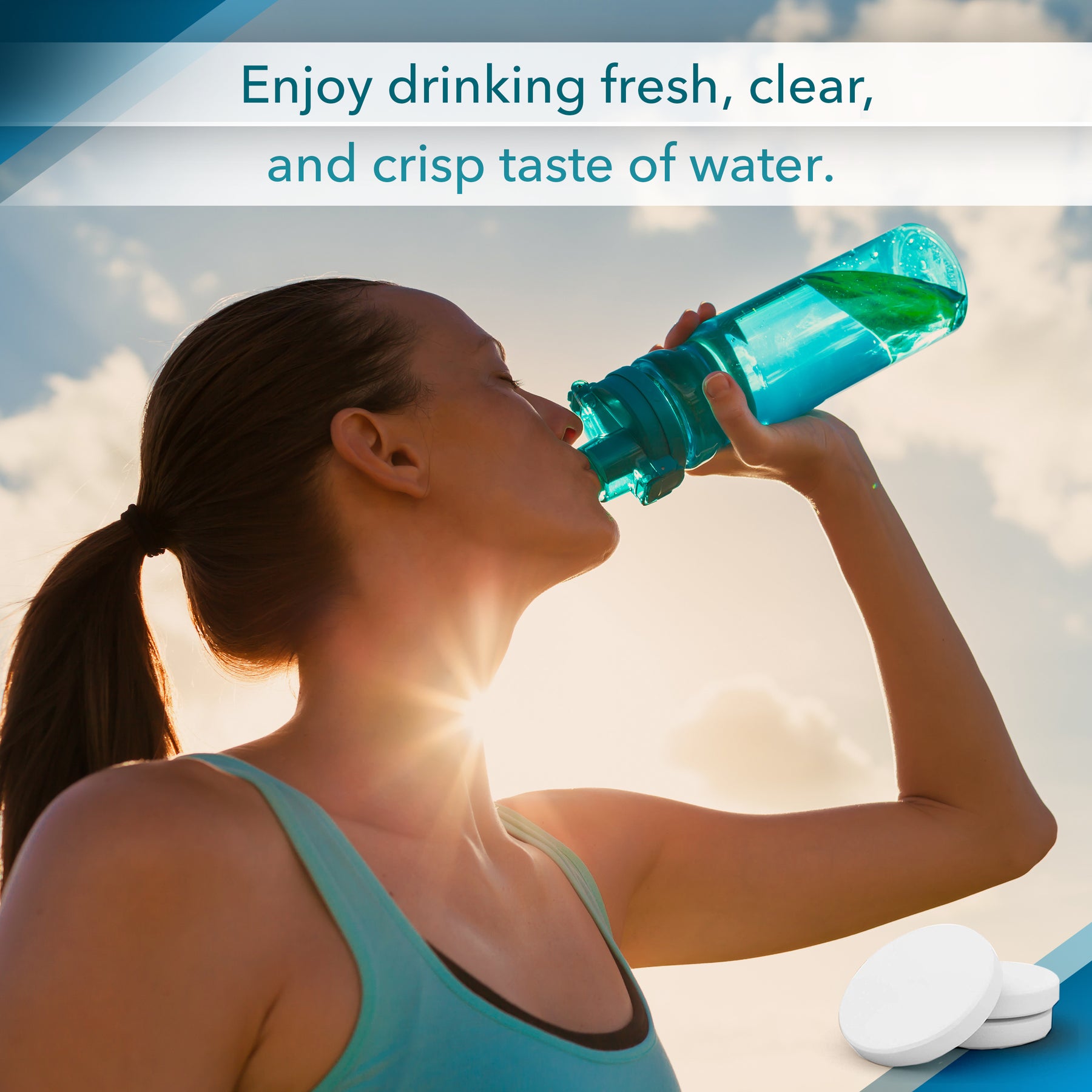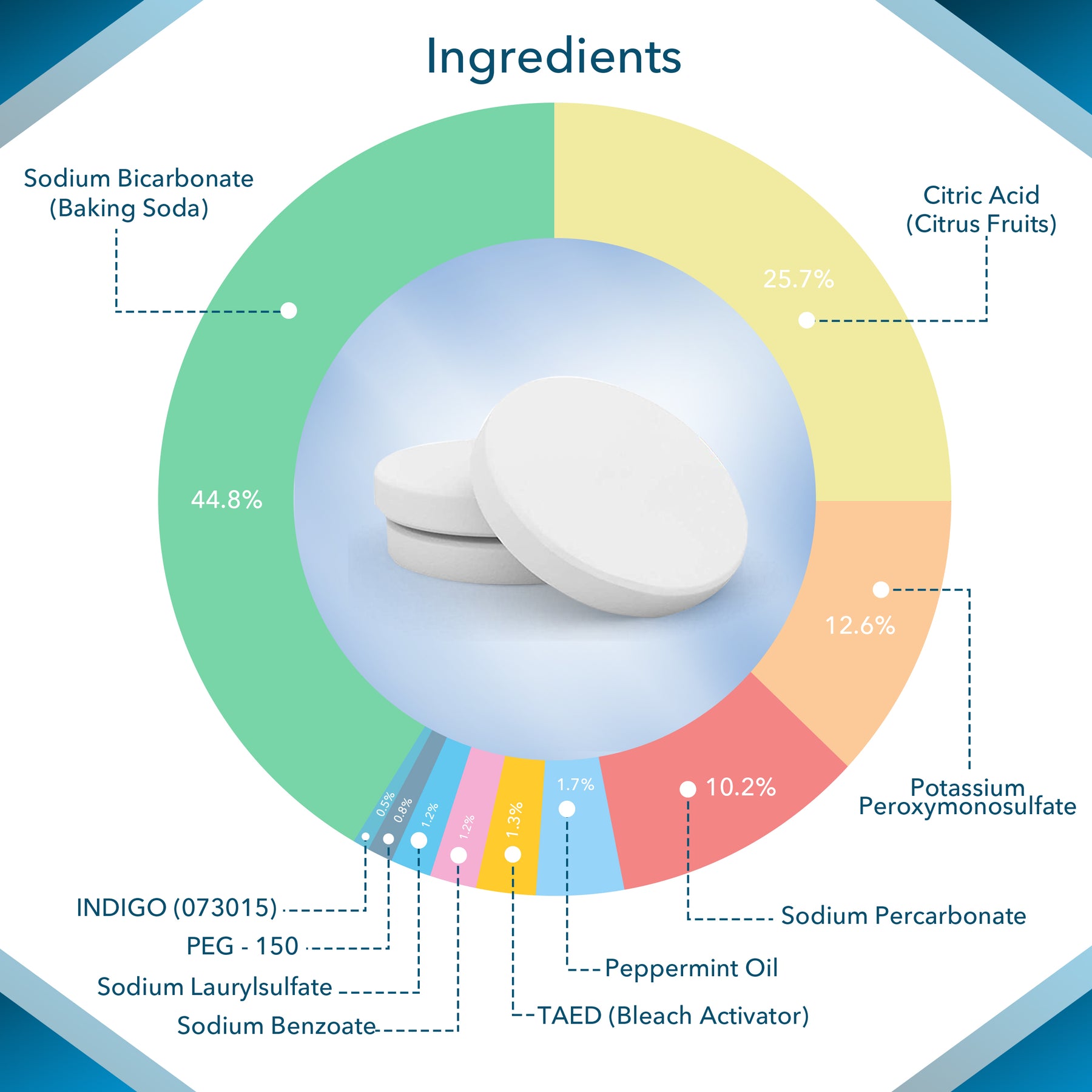 Bottle Cleaner Tablets - 36 Pack, Biodegradable, Chlorine & Odor Free, Hydration Bladder and Water Bottle Cleaning Tablets, Removes Stubborn Stains & Odors
✔ ️QUICK AND EASY - No scrubbing required. The tablet starts cleaning instantly after contact with water. Use the cleaning tablets for water bottles, stainless steel bottles, coffee mugs, hydro flasks, hydration reservoirs, coolers, and hard to clean stained containers

✔ TACKLES AND REMOVES TOUGH STAINS - The all-natural yet powerful cleaning tablets clean in a way that no amount of soap, boiling water, or scrubbing by a water bottle cleaner brush could compare. Remove the toughest of stains and odors with ease in minutes.

✔ PREVENTS ODOR AND STAIN BUILDUP - The water bottle cleaner not only removes residual stains and odor but also prevents residue buildup to keep reservoirs and containers clean for longer. Letting you enjoy the taste of clean, fresh, and odorless water hassle-free wherever you may be.

✔ ECO-FRIENDLY - The water bottle cleaner tablets are eco-friendly. They are biodegradable, chlorine-free, and non-toxic. Safe for both you and the environment. You can use them without worry whether you are traveling, backpacking, camping, or at home.

✔ CAMPING AND TRAVEL FRIENDLY - The water bottle cleaner tabs are ideal for Traveling, Camping, Backpacking, Hiking, and more. You only require a bit of water to clean your camping water container or cooler. They are also sustainable, so you can dispose of the water without any worry.