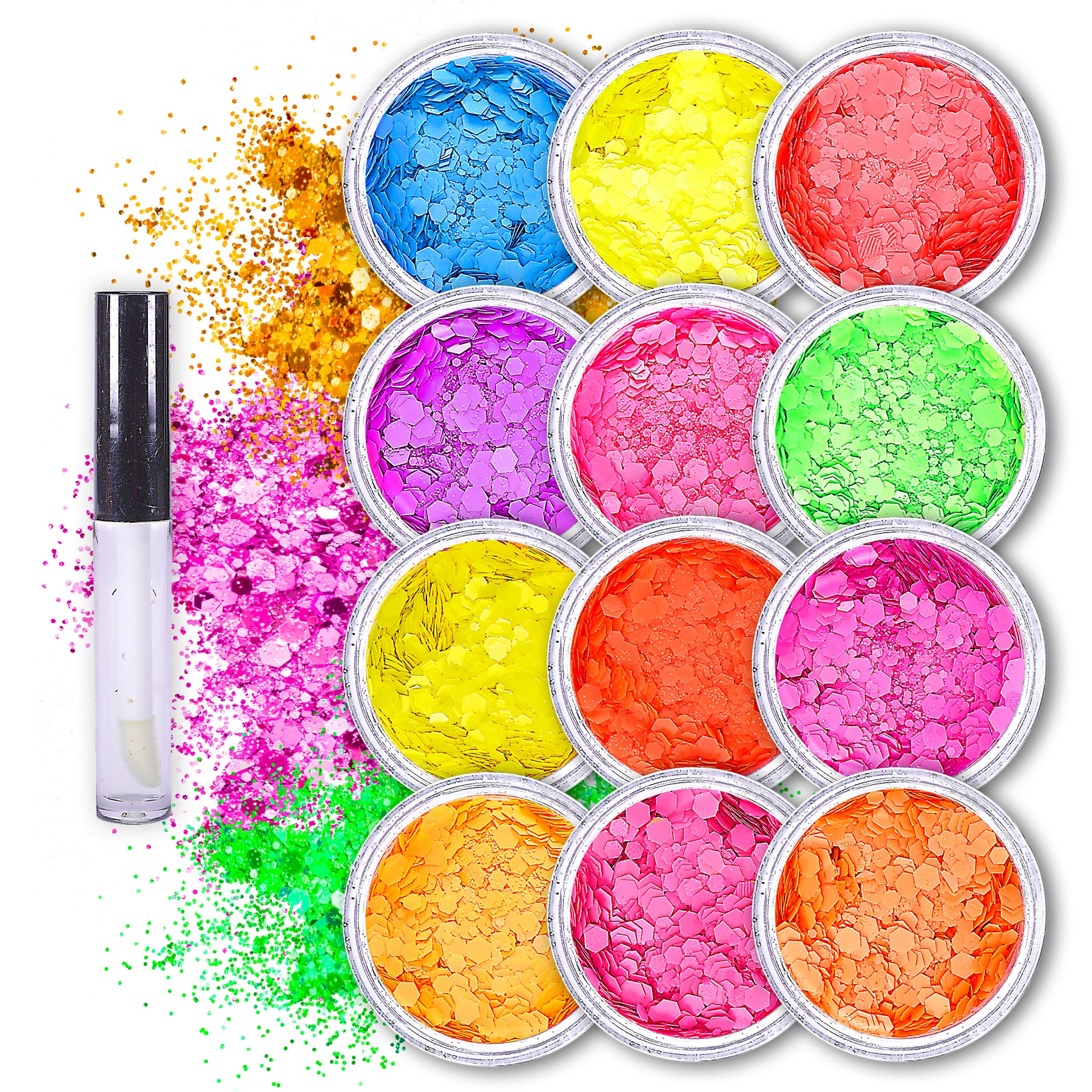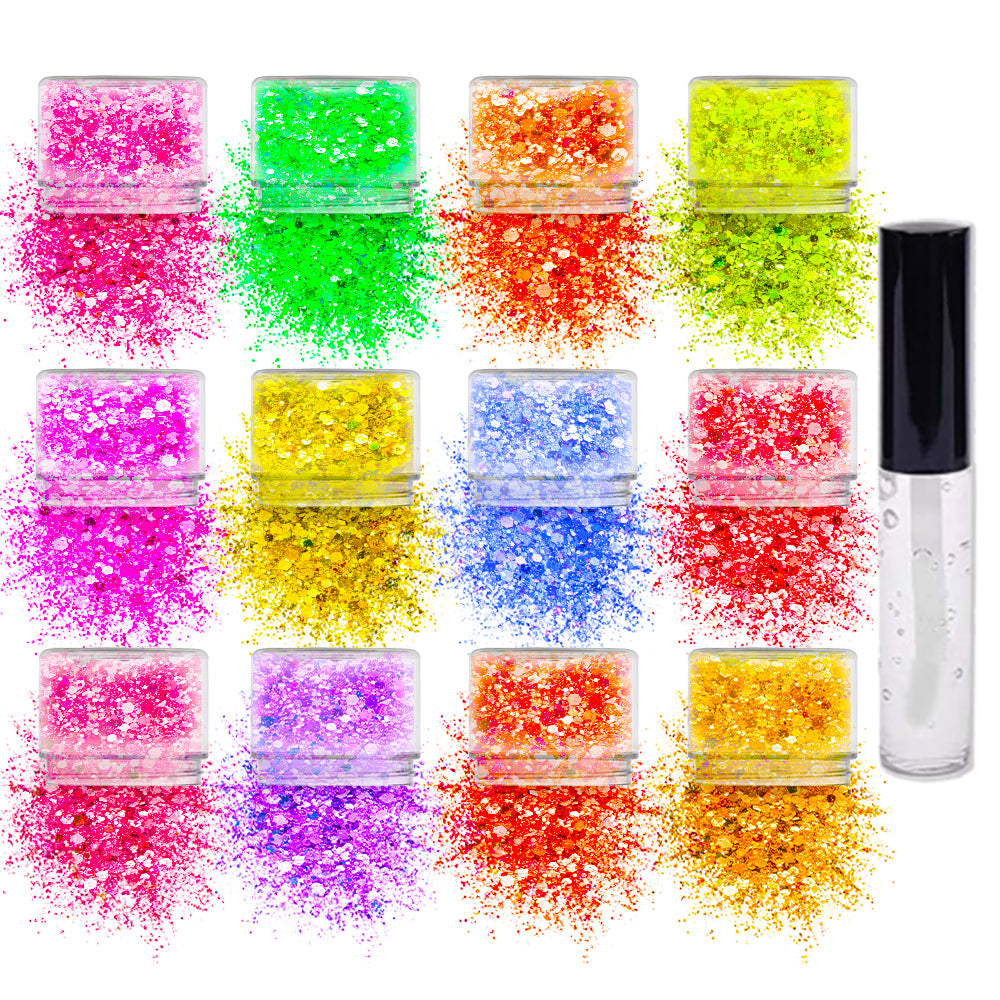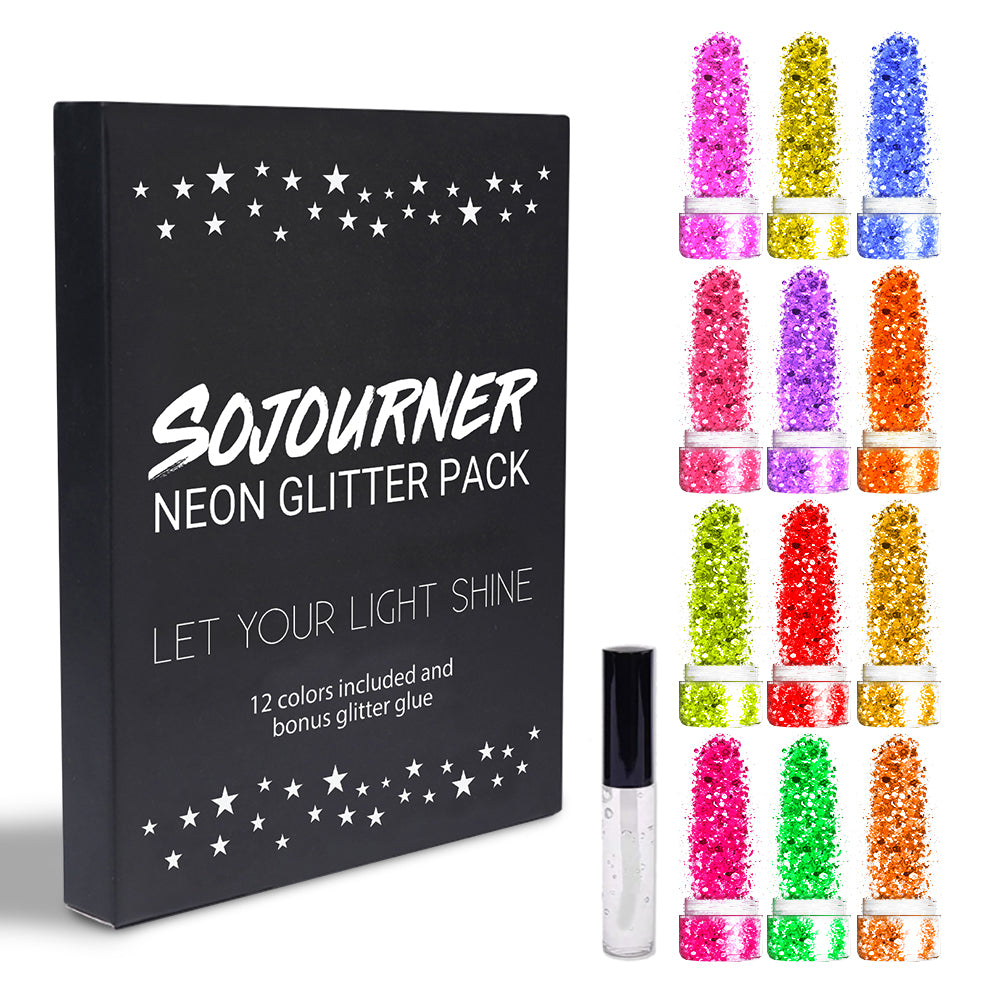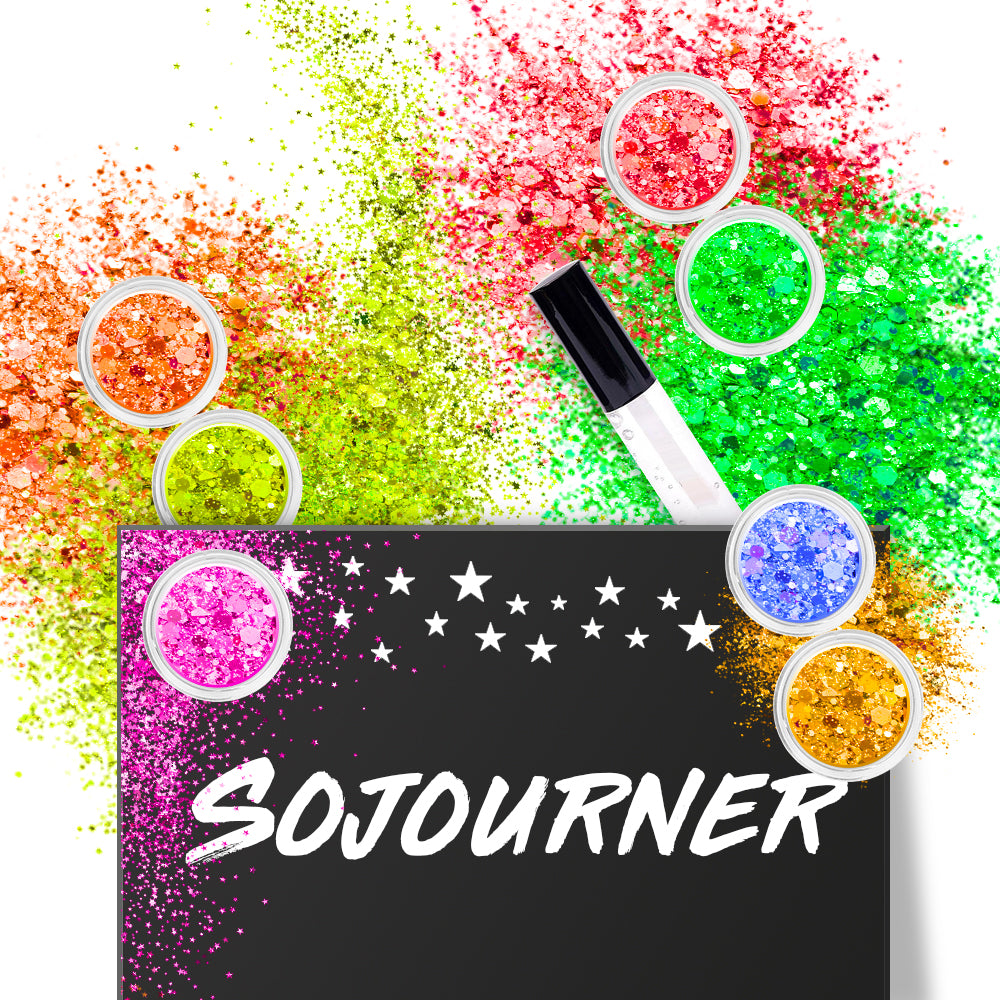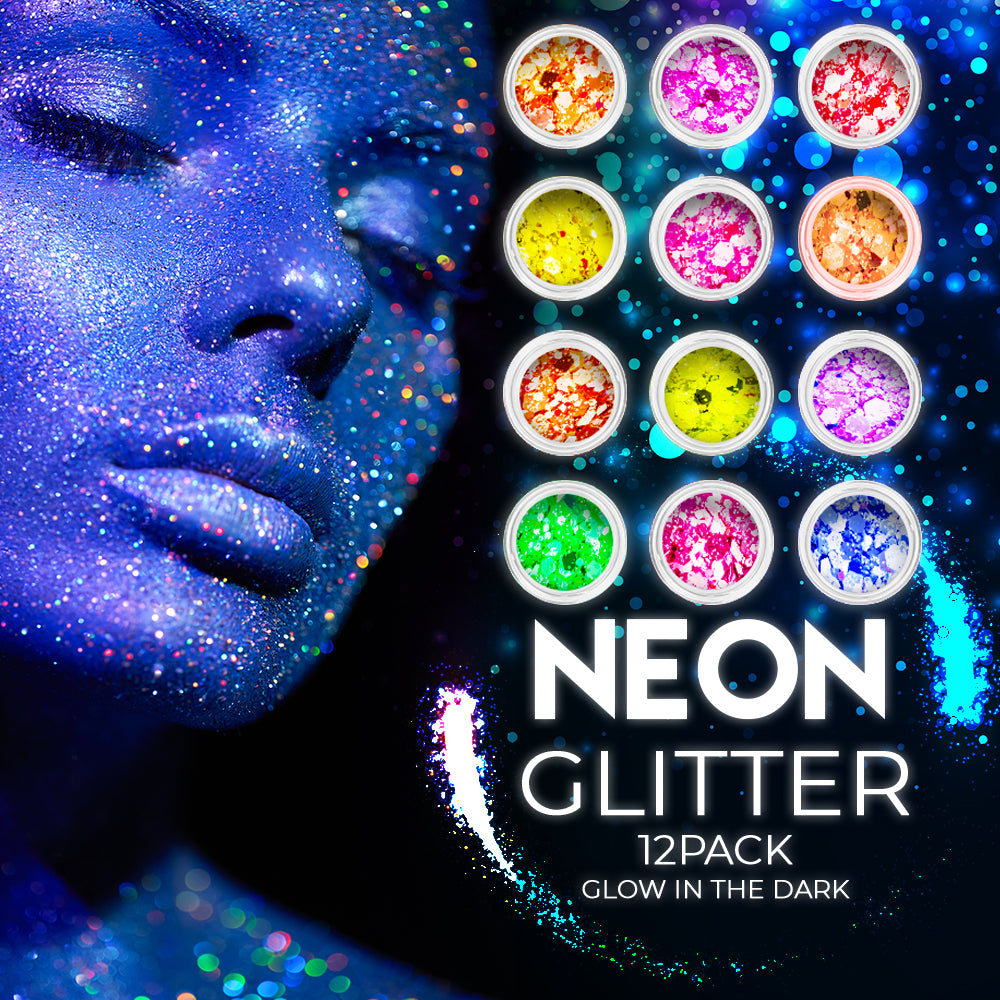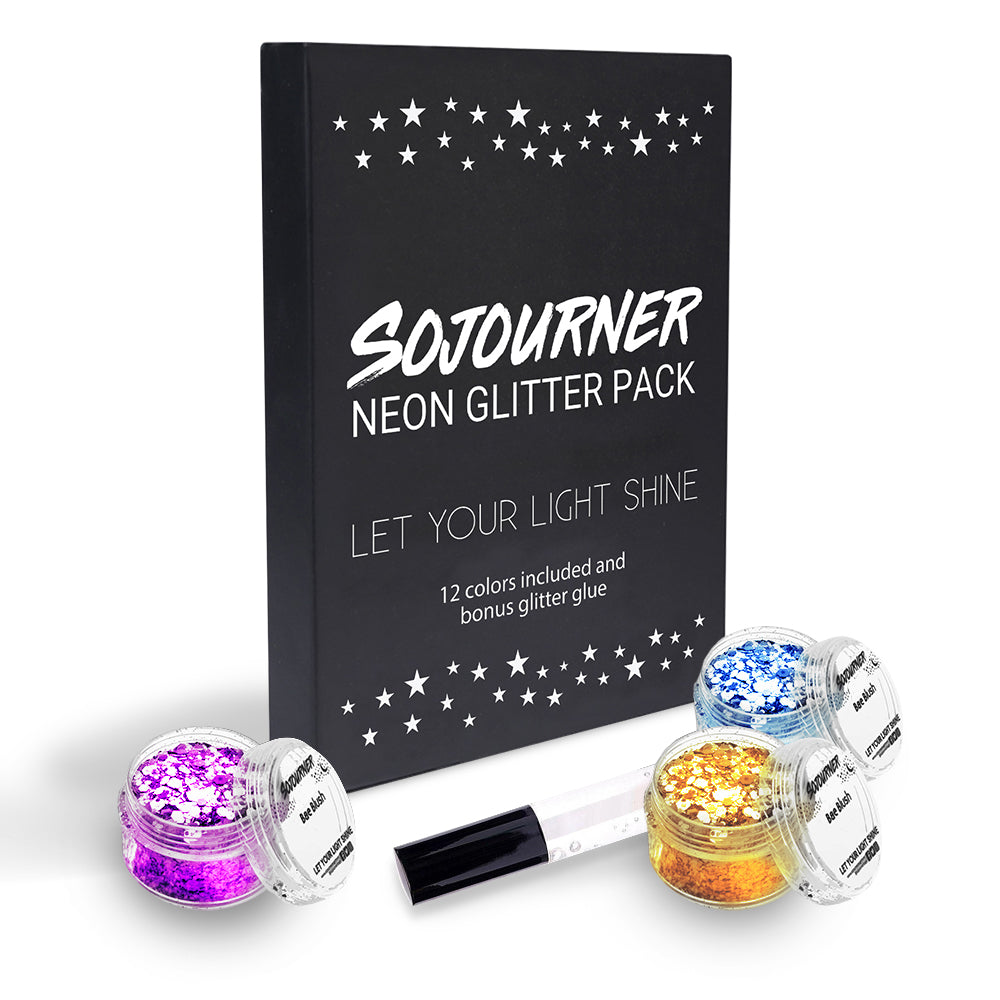 12 pack Neon Glitter + 1 glitter glue Chunky Cosmetic Holographic Glitter | Body, Face & Hair Safe
WHAT YOU GET:
12 pack of Cosmetic Glitter + 1 glitter glue, perfect for your next party, festival or event! Each jar is 8 grams and comes in a mix of sizes and shapes. That's 96 grams of glitter
Our body glitter is also great for nails, craft projects, slime and more! Can also be used for nail glitter. Girls love for unicorn and mermaid parties! Great for face glitter , hair glitter and glitter braids
You will love our bright-colored glitter with holo iridescent neon rainbow colors. You need to see these colors in person! Cosmetic grade and ready to use with our gel.
Multi use for women and men! Add our iridescent glitter to your eye makeup to make your look extra special. Add glitter added to lip gloss or the cheekbones Our hair glitter makes for the cutest glitter braid insta looks. On the body, dust some on the collarbones and shoulders for a super shimmering effect, perfect for weddings and evening glamour. Our nail arts easy to apply on natural or artificial nails. Also a great addition to your arts and crafts.
Colors include silver glitter, gold glitter, red glitter, orange glitter, white glitter, black glitter, pink glitter, blue glitter, yellow glitter, green glitter & more